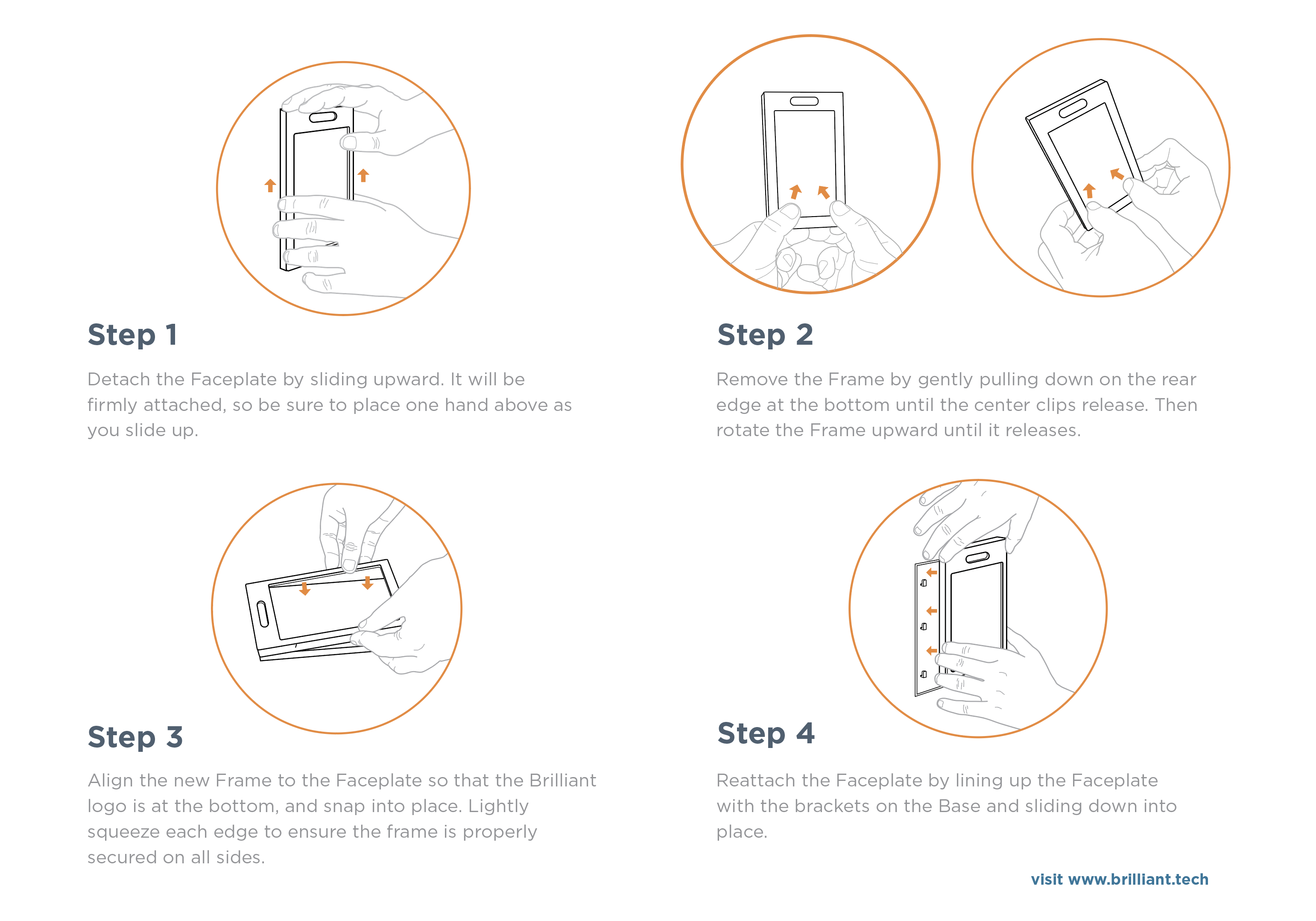 The white frame around the Brilliant will pop off if you would like to replace the color. You will not need a special tool.
Step 1: Detach the Faceplate by sliding upward. It will be firmly attached, so be sure to place one hand above as you slide up.
Step 2: Remove the Frame by gently pulling down on the rear edge at the bottom until the center clips release. Then rotate the Frame upward until it releases.
Step 3: Align the new Frame to the Faceplate so that the Brilliant logo is at the bottom, and snap into place. Lightly squeeze each edge to ensure the Frame is properly secured on all sides.
Step 4: Reattach the Faceplate by lining up the Faceplate with the brackets on the Base and sliding down into place.
Get 6+ replaceable color frames such as ivory, black, and silver at brilliant.tech.