Setting up Alexa Voice Assistant
During Installation
When you configure Brilliant for the first time, you will be taken through an onboarding flow to (1) enable the Voice Assistant and (2) enable the Alexa skill to control your lights with Alexa.
After Installation
If you didn't log in to Alexa initially, you can configure Alexa at any time through the Interaction Settings screen.
Start by toggling the slider to enable Amazon Alexa. Then, tap the "Login To Amazon" button to enable Amazon Voice Services on the Brilliant Control so that you can ask for news, weather, and more. The Alexa Skill allows you to easily control the lights through voice commands.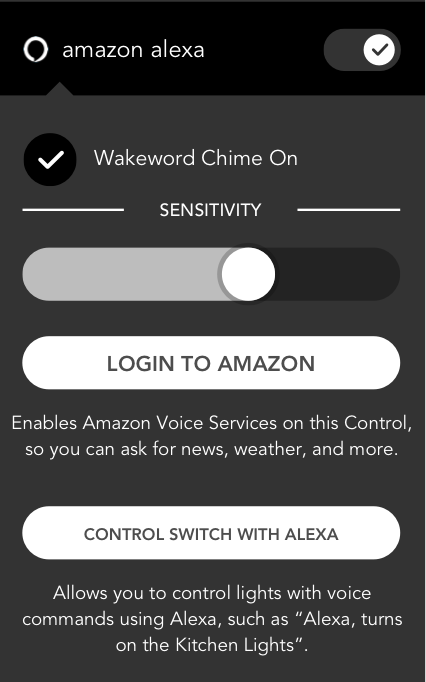 After tapping on the "Login To Amazon" button, you will see the below screen.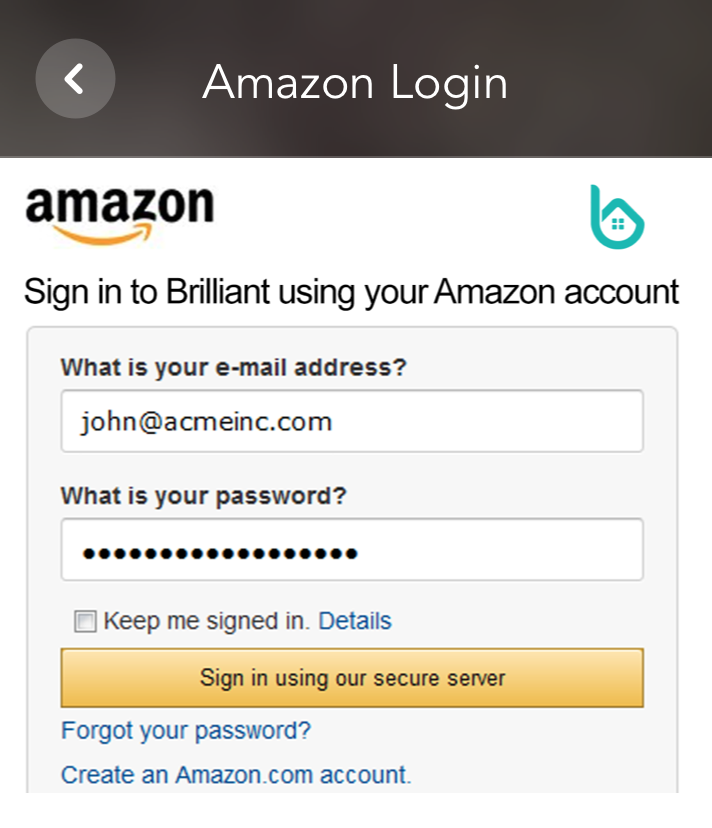 Control Brilliant from Alexa
Once you have signed into Amazon Alexa, enable the Alexa Skill so that you can more easily communicate with the Brilliant Control. This will allow you to say, "Alexa, turn on the lights."
To enable the Alexa Skill, download the Amazon Alexa app and search for the skill called "Brilliant." When you find it, tap "enable" and login with the credentials printed on the Brilliant Control display.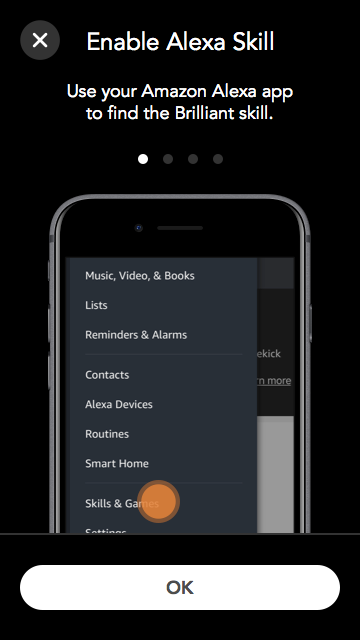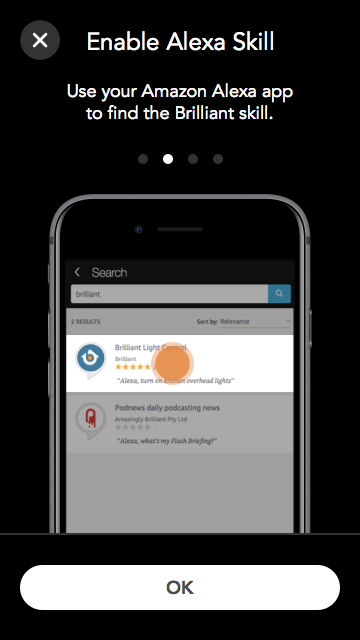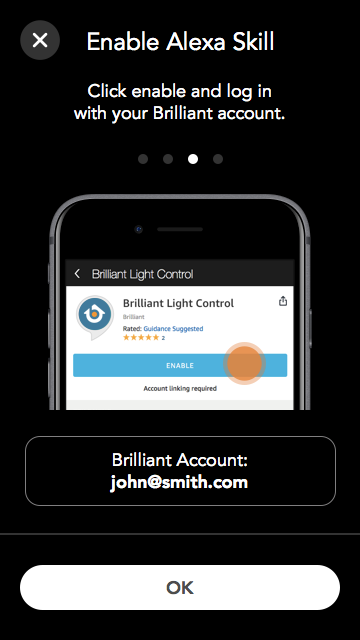 Other Notes
On the main screen of the Brilliant Control, you can also choose to "mute" or "unmute" Amazon Alexa.
With Alexa, your Brilliant Control will be even smarter.
Optimize your Alexa Experience
Visit this article for more tips on how to optimize your experience.