The Brilliant mobile apps give you remote access (anywhere, anyplace) as long as your mobile device has an internet connection.
At this time, the Brilliant mobile apps provide users control with: lights, switches, climate, and locks. 
We'll continue improving your Brilliant and implementing new features in the weeks, months, and years to come.
After signing into the mobile app, you will have access to control all the smart home devices connected to Brilliant throughout your home.
Devices
When you first get taken into the Mobile app, you will be taken to the Devices screen.
This will show your devices by type:
Lights
Climate
Locks
Other (any other devices, like on/off switches that are not lights)
You can then tap into each to control that device type, by room. An example for Lights: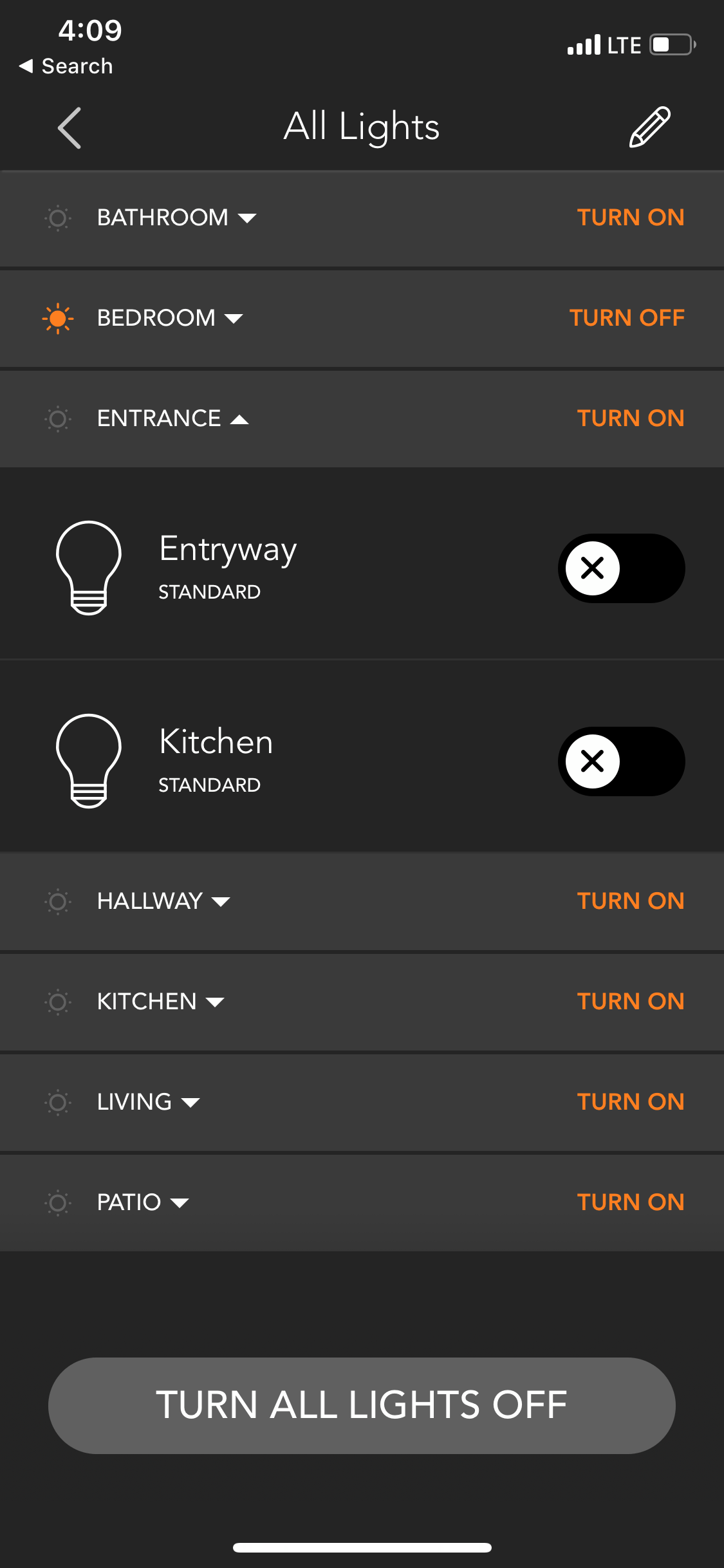 Rooms
Select the Home icon from the middle of the main screen. You will see each of the rooms in your home along with all connected smart home products within them. Tap lighting to see all of the lights which you can control individually with the sliders. To get back to the main screen, simply tap the Back button.
 
Scenes
For your home automation needs, you can tap the Scenes tab to create, edit, and delete scenes. 
By default, you will always have two automated scenes - "All Lights On" and "All Lights Off", which control all lights in your home.  

Photos
The Brilliant mobile app enables you to easily upload your images and manage your Screen Artwork for each control (or shared library).
Tapping the Photos tab will allow you to do either. 
Learn more about how to upload your personal photos here. 
Learn more on how to manage your photos here.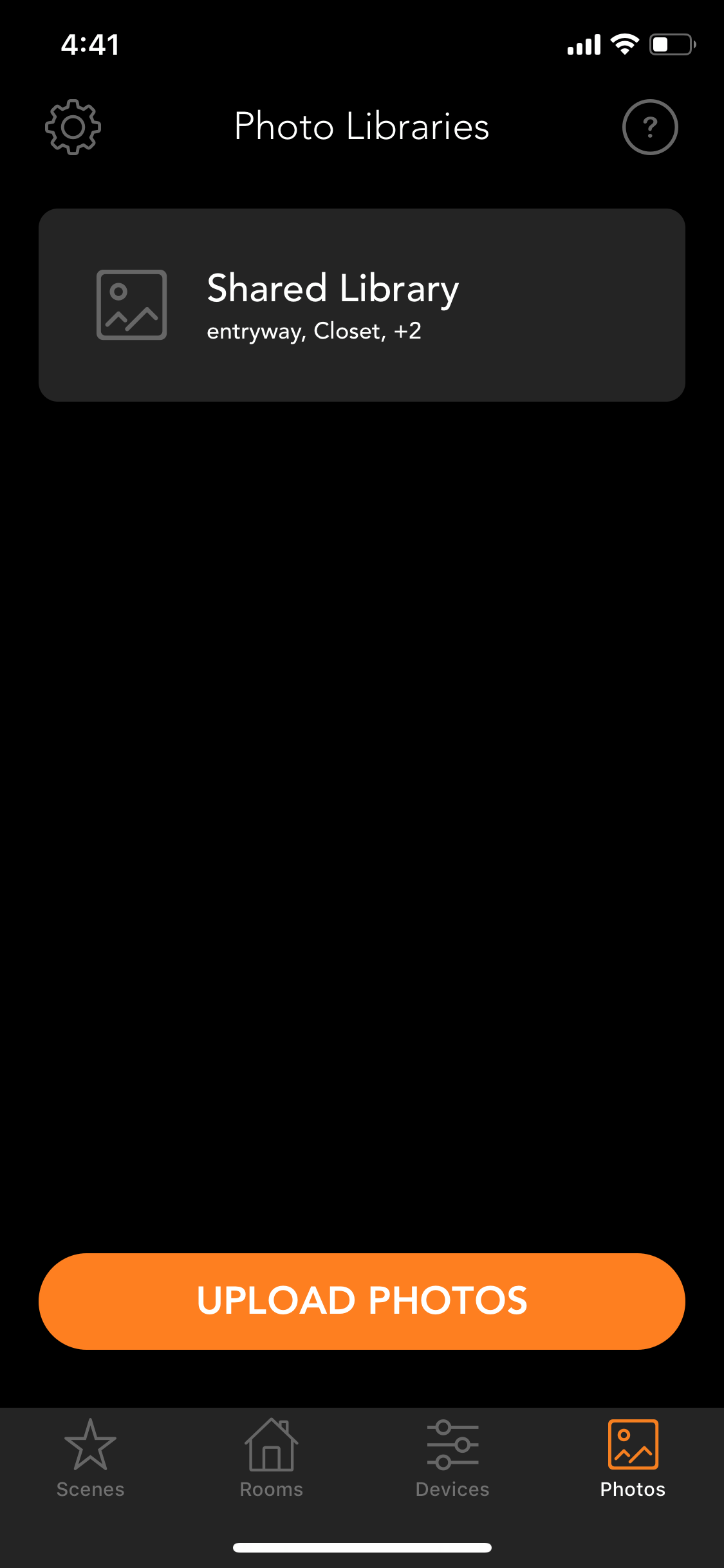 Settings
You can tap the gear icon in the top left to access additional settings.
This includes:
Profile Settings
Home Management (for existing Controls or for your homes):
Entering Demo mode to see a demo of our features
Locking the Mobile App
Logging Out of your Brilliant Home on your Mobile App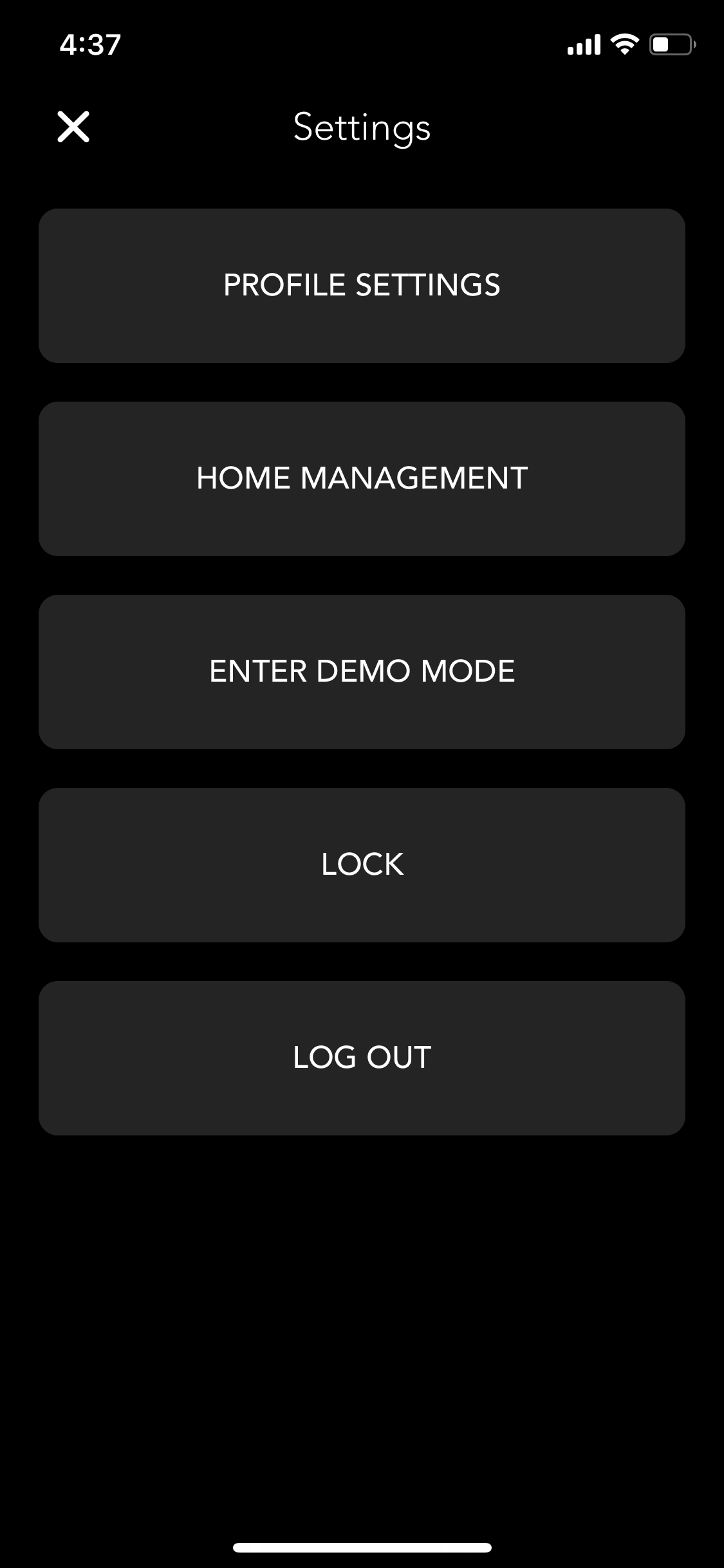 Help
Tap the top right icon (?) to access our help section. 
From here, you will be able to live chat with an agent, report an issue, and access our FAQ.