This feature is only available on the Brilliant Mobile App to ensure home administrators can properly review their entire Brilliant Smart Home configuration from a central place.
On your Mobile App
Tap on the Settings gear icon

Tap Brilliant Home and Devices
Under Devices you will see a list of controls, switches, and plug shown as either "Offline" or "Online"
Tap on the Gear icon next to the correct Brilliant Device
Tap "Remove Device" to dissociate it from the home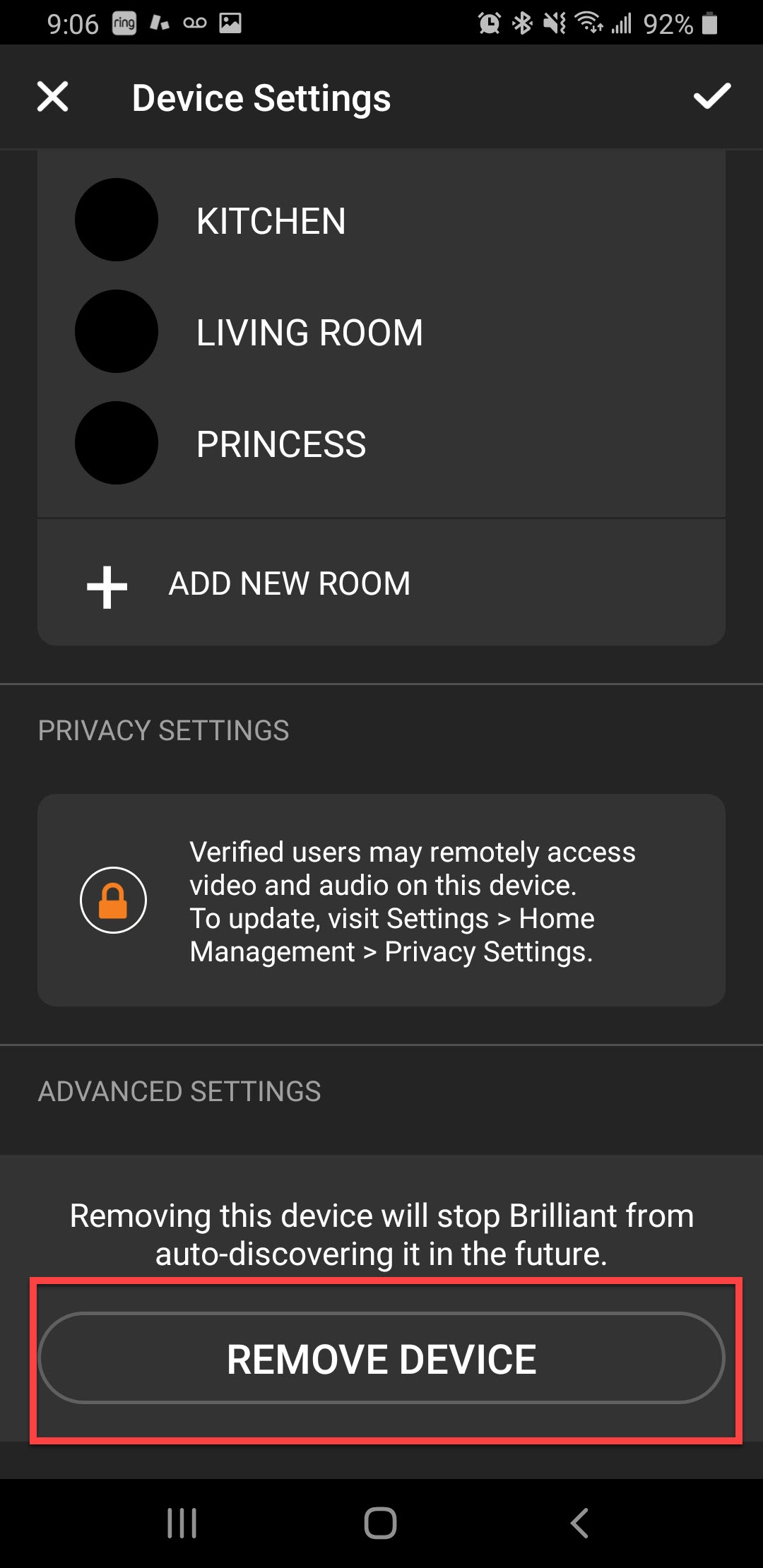 6. Follow the instructions on your app.
If you have any difficulties please contact us at support@brilliant.tech