As of Release v19.09.25.1, you will have the ability to fully customize your Home Screen on the Brilliant.
From the Home Screen
When you have items that are not pinned, you will be shown an option to add a shortcut, as shown below.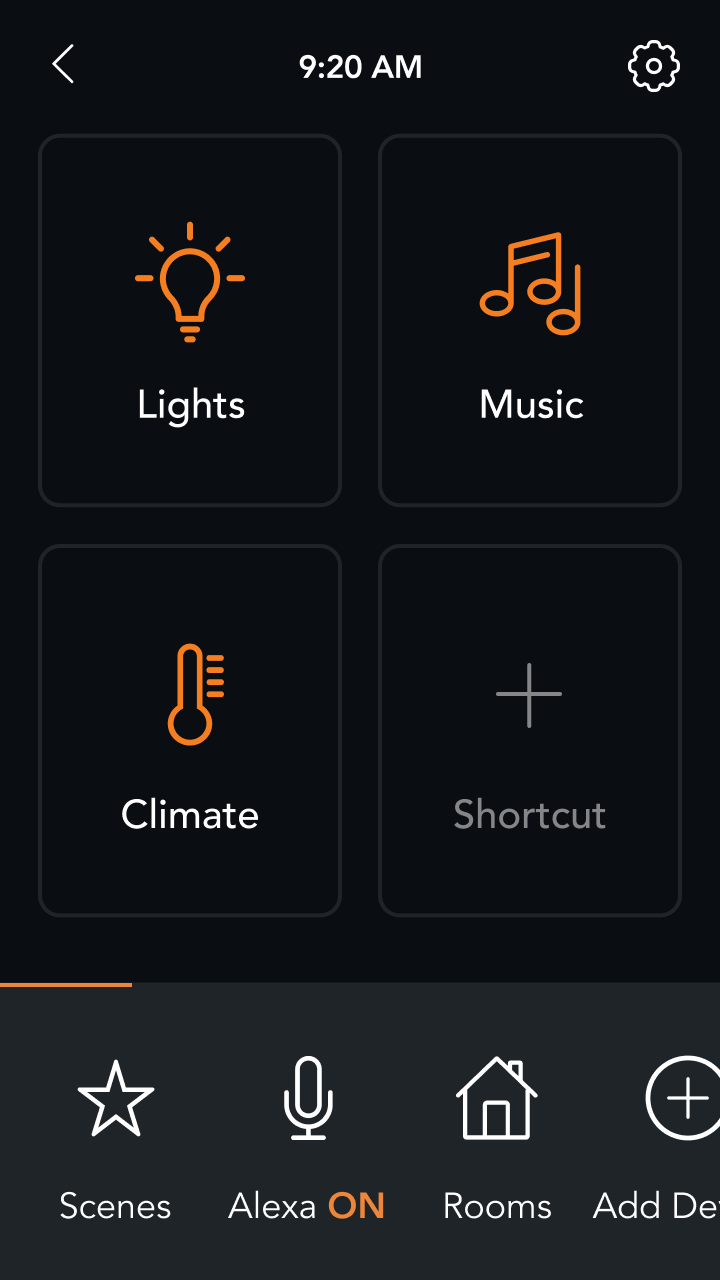 When you tap to add a shortcut, you will be shown a screen like below to choose between un-pinned device types or scenes.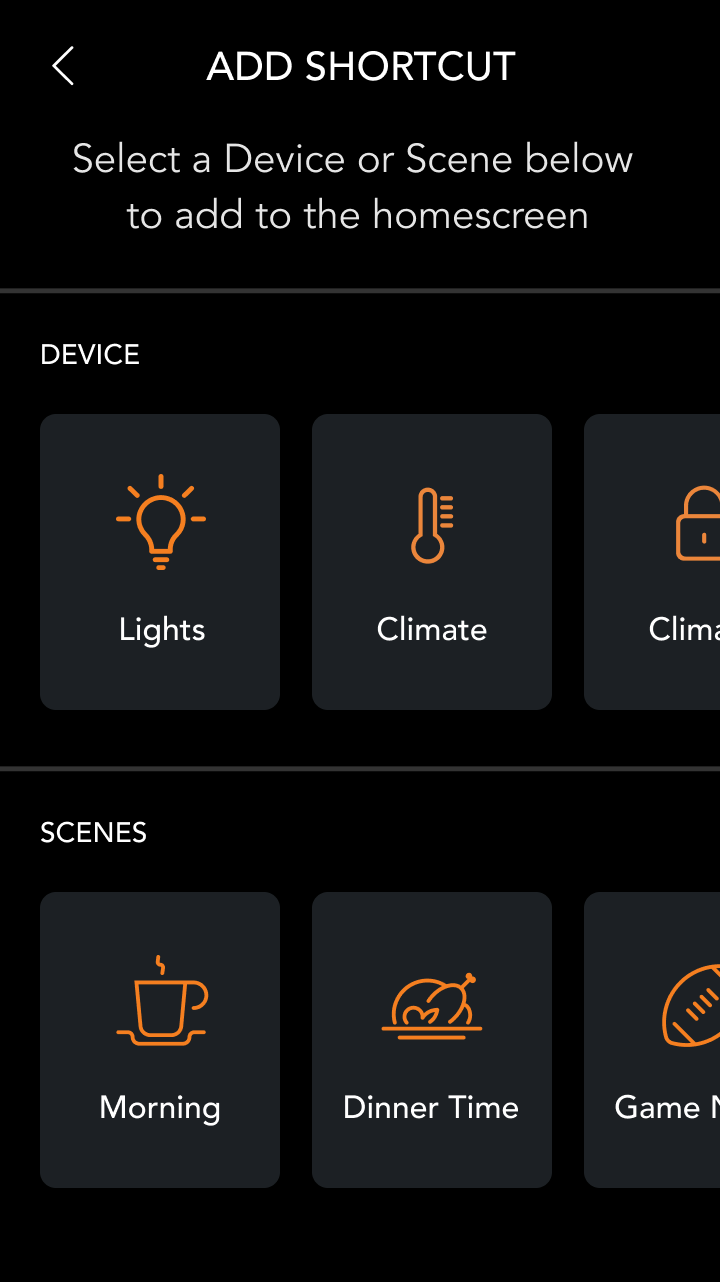 From Settings
If you would like to customize it further:
Go to Settings by tapping on the top right of the Home Screen.
Then tap the row titled "Home Screen"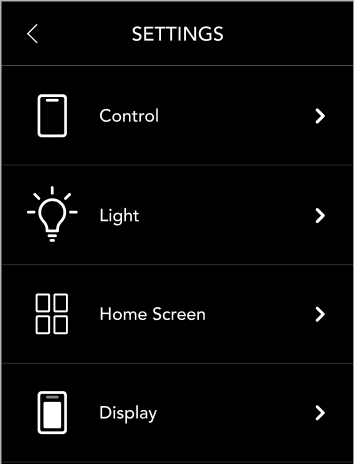 When in the Home Screen Customization flow, you now can choose which icon to EDIT or ADD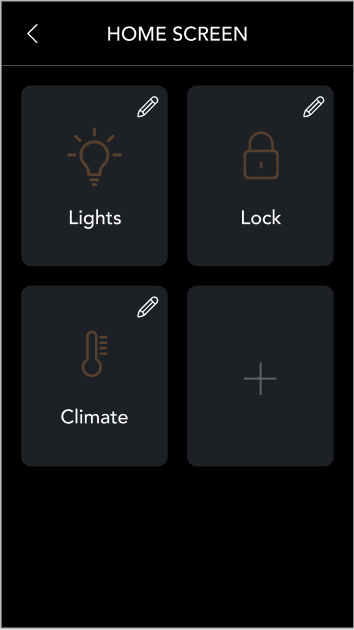 Entering Edit Mode on a Shortcut will allow you to choose one of three options: (1) DELETE by tapping the trash icon, (2) MOVE by tapping another spot, and (3) Tap the icon again to CHANGE to another unused device type or scene.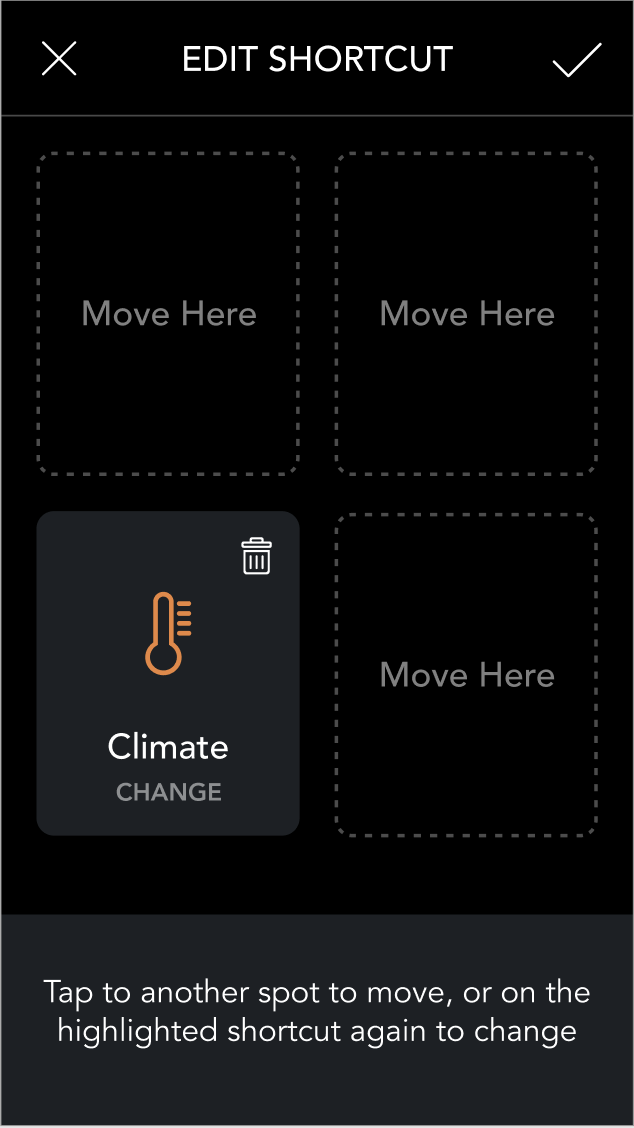 Tapping to CHANGE will show the following screen: