If your lights are not turning on but your faceplate is working, it may be an issue with the Safety Disconnect Plunger.
To diagnose, please:
1. Carefully remove the faceplate if it's not removed already
2. Refer to this photo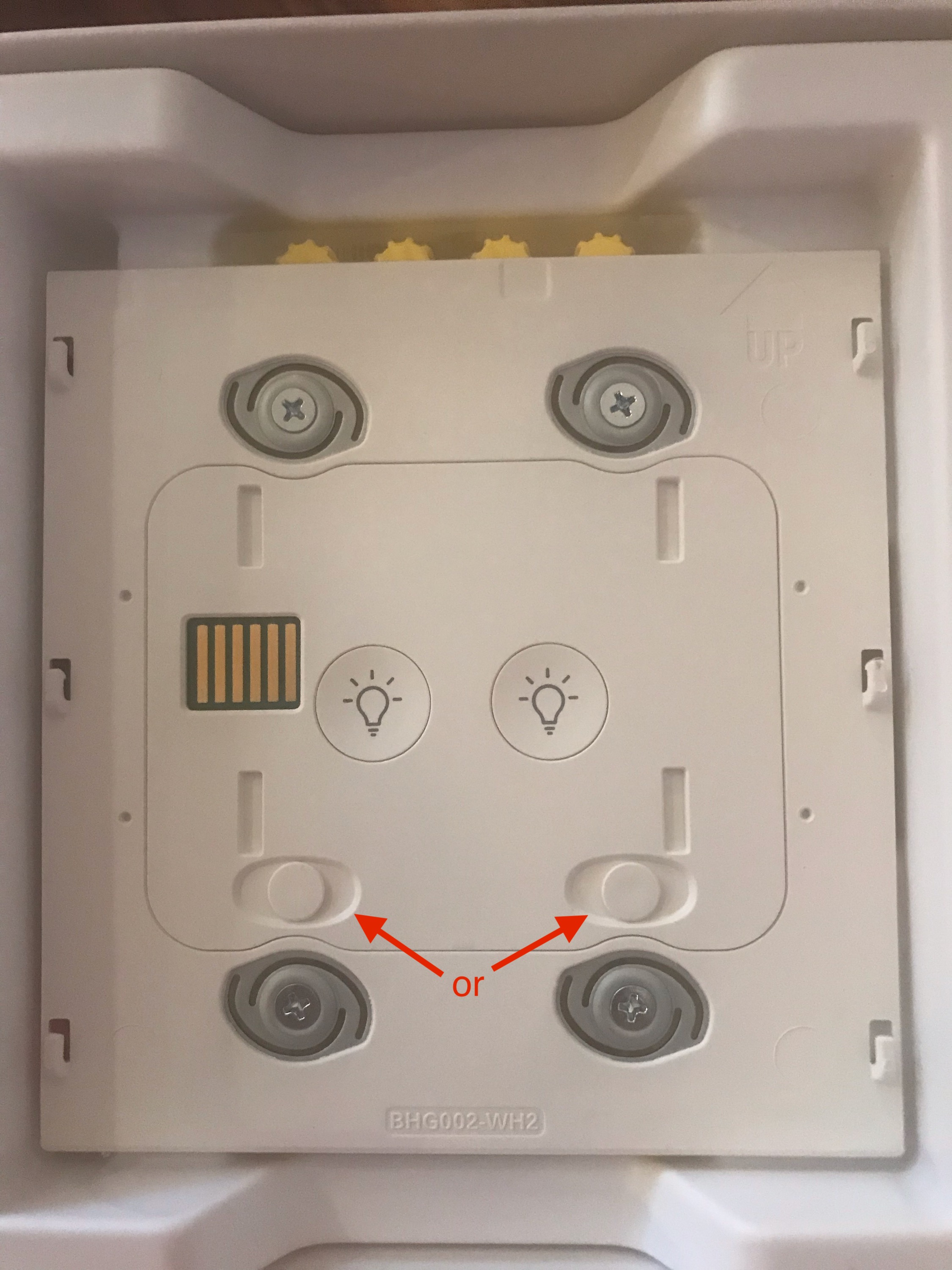 3. Hold down the small white button ("
safety
disconnect
 button") below the light button
4. Press the light button while you are holding down the "
safety
disconnect
 button."
If your light is working while you do this, this means there is a minor problem with the 
plungers
. We have encountered this, and are working to correct it.
Please go to brilliant.tech/return and to exchange. We will exchange your device and email you a label to return the other unit.