Released on 2/6/2019 (auto-updated on 2/7/2019). 
New! Featured Album Art
Check out a new library called "Featured" under Photos tab on your Mobile App or under Display Settings with new photos. 
Enable the album or specific photos by following instructions on the Control or Mobile App.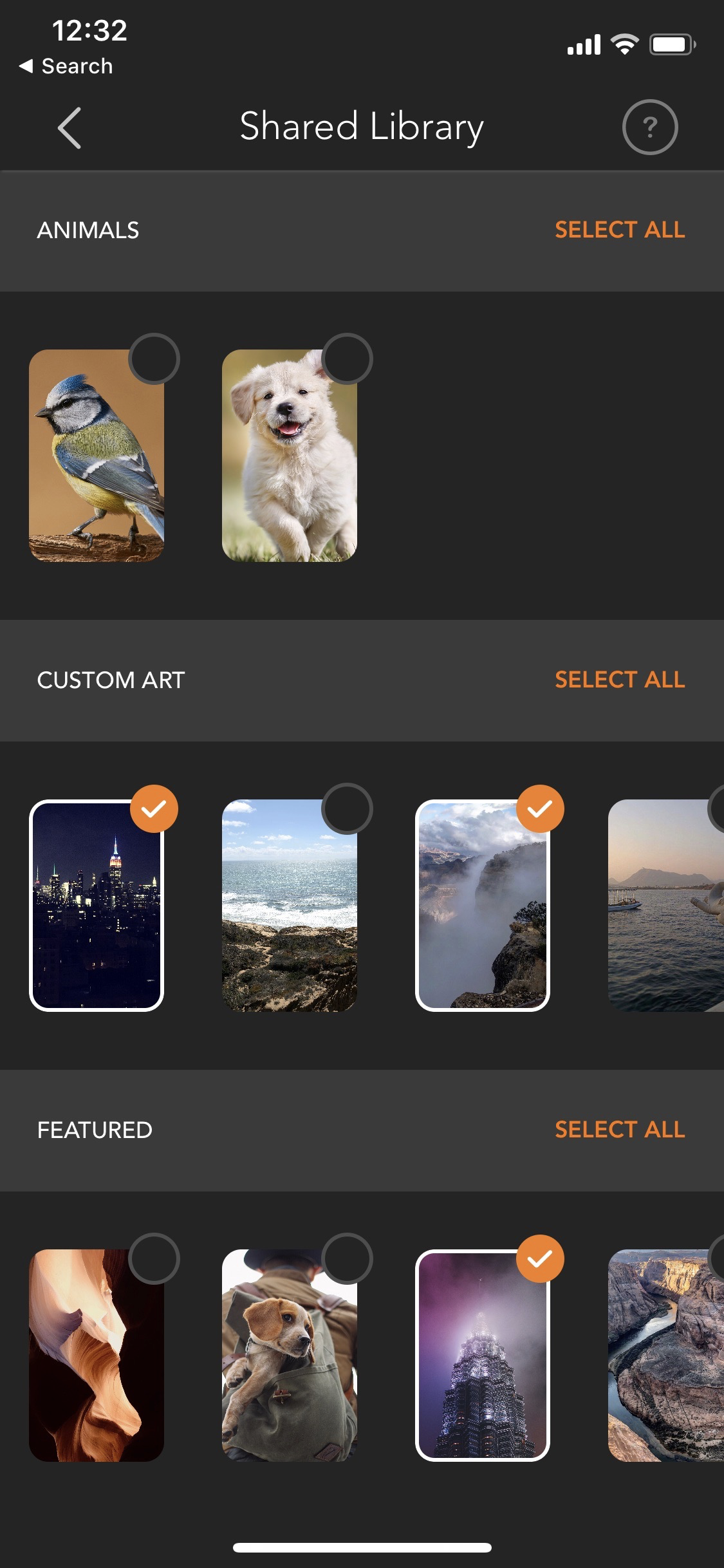 Updates to First Use Flow
We have made significant updates that should speed up the first use flow while setting up your device.
These updates are only if you are on the v19.01.30 release at the time of device setup. 
Simplification of Interaction Settings
We have simplified Interaction Settings on your Control to simplify what the single finger and two finger gesture do within your home. 

Other Updates
Clarification on Display Settings to let you know how Display Settings can work with Motion Control.
Simplification of editing scene actions to prevent you from duplicating actions.
While Adding Devices, if there are multiple device types for that integration (ie. Hue Lights vs Light Groups), it will display them within the flow.