Released on 4/15/2019 (auto-updated on 4/16/2019)
Advanced Device Settings 
You now have the ability to do the following actions from your Brilliant Control: 
Remove or "Hide" your Device: Use this if you have a device that you want to remove from your home and would like it to never appear again unless requested. See more here.
Reset Device Settings: Use this if you want to reset the settings on the device and have it re-appear the next time you attempt to discover it or when Brilliant runs auto-discovery of third-party devices. See more here.
Reset your Device Name: Reset your device name to the original name from the manufacturer's app. See more here.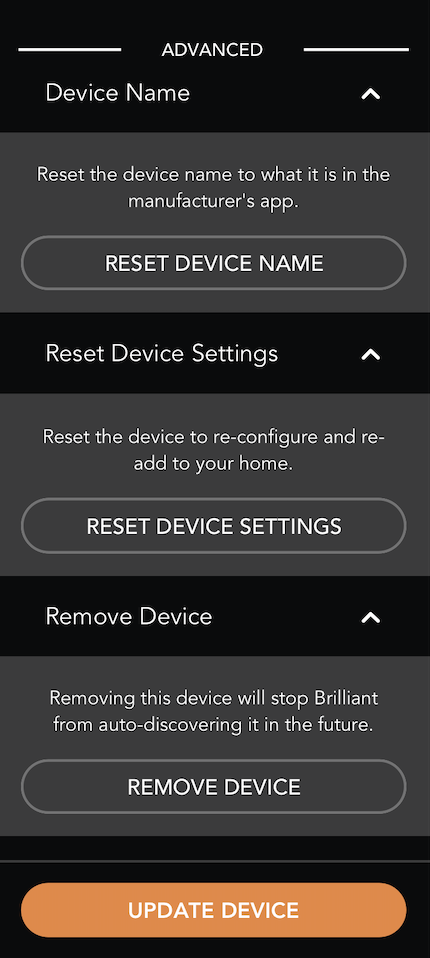 Reset an Integration  
You now have the ability to reset any integration you have set up on your Brilliant Home. This is primarily used for the below cases:
You are instructed by support to reset an integration to resolve any potential issues you are experiencing. 
You have set up an integration with an incorrect login (ex. Ring, SmartThings, etc..) and would like to change it.
For instructions on how to reset an integration, see more here. 
Other Updates 
Intercom Camera Resolution: We have updated our resolution so that your Intercom experience should appear sharper and clearer.