Released on 4/15/2019 (auto-updated on 4/16/2019)
Advanced Device Settings 
You now have the ability to do the following actions from your Brilliant Control: 
Remove or "Hide" your Device: Use this if you have a device that you want to remove from your home and would like it to never appear again unless requested. See more here.
Reset Device Settings: Use this if you want to reset the settings on the device and have it re-appear the next time you attempt to discover it or when Brilliant runs auto-discovery of third-party devices. See more here.
Reset your Device Name: Reset your device name to the original name from the manufacturer's app. See more here.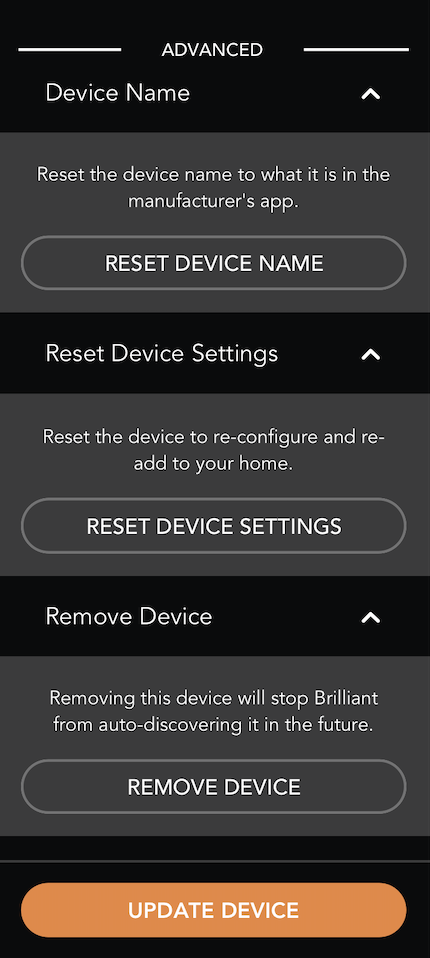 Other Updates 
Intercom Camera Resolution: We have updated our resolution so that your Intercom experience should appear sharper and clearer.