Home Screen Customization
You are now able to customize your Home Screen with device type and scene shortcuts. For instructions on how to add, change, move, and delete Home Screen shortcuts, see here.
Note: Settings is now located at the top right corner of your Home Screen, instead of the bottom tray.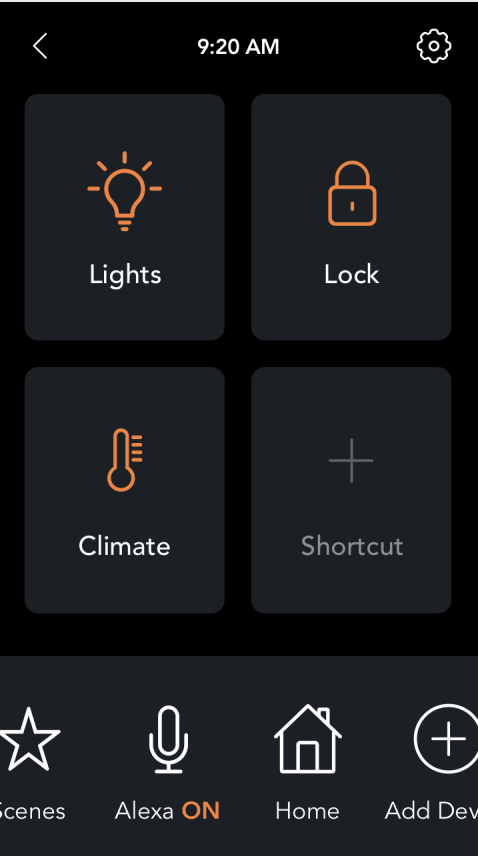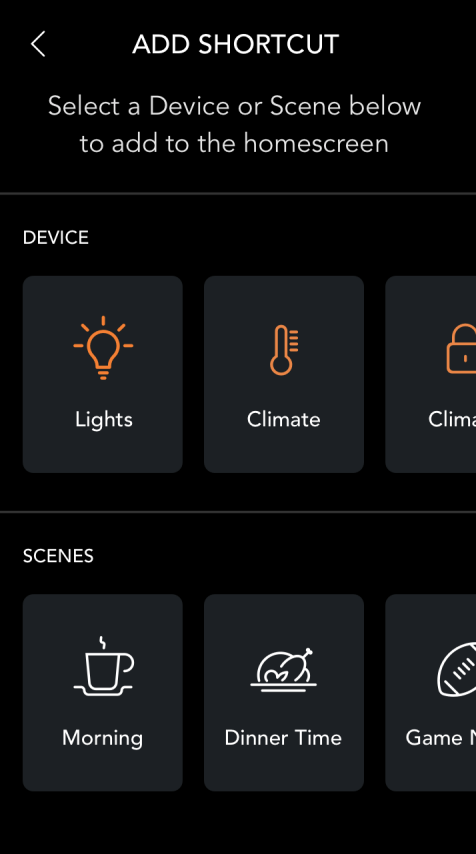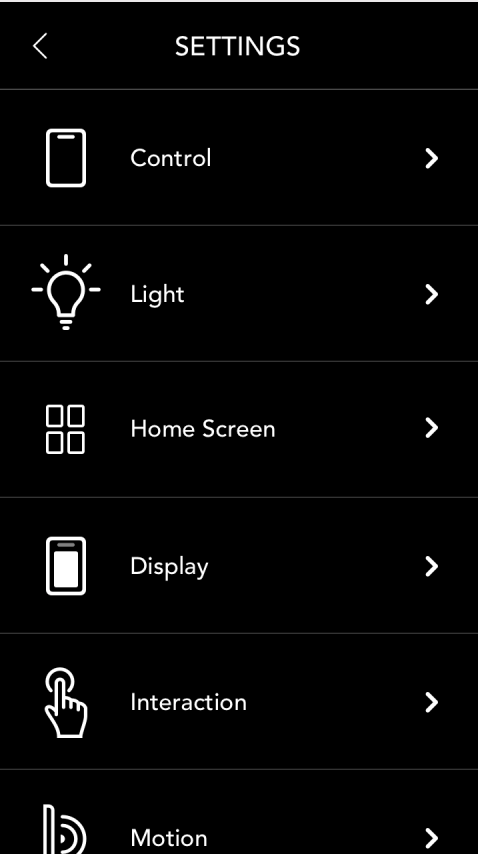 Other Updates
Scenes experience improvements
LIFX experience improvements