New Motion Settings Experience
You will notice that the Motion Settings screen is now split into two separate Display and Devices tabs. Existing functionality and configuration options remain the same.
To access Motion Settings on your Brilliant Control, go to Home Screen > Settings > Motion.
For more information on what the Brilliant Control can do with motion, visit this page.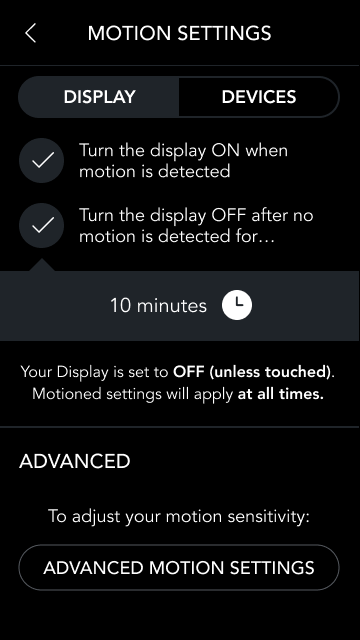 Other Updates
Various performance and UI/UX improvements
Minor bug fixes