Alert Center
The Alert Center is now live. You will be notified when Brilliant discovers devices that are ready to be configured to your home. This will show up as a tappable Alert banner at the top of your Home Screen. Through the Alert Center, you will be able to configure the available device(s) to your home. See here for more information on the Alert Center.

Note:
The Alert Center will only appear on your Brilliant Control(s) if there are available devices that require your action.
Sonos devices cannot be hidden from your home. See here for more information about hiding devices.
Available "New" devices will no longer appear in your rooms device lists. They will show in the Alert Center instead.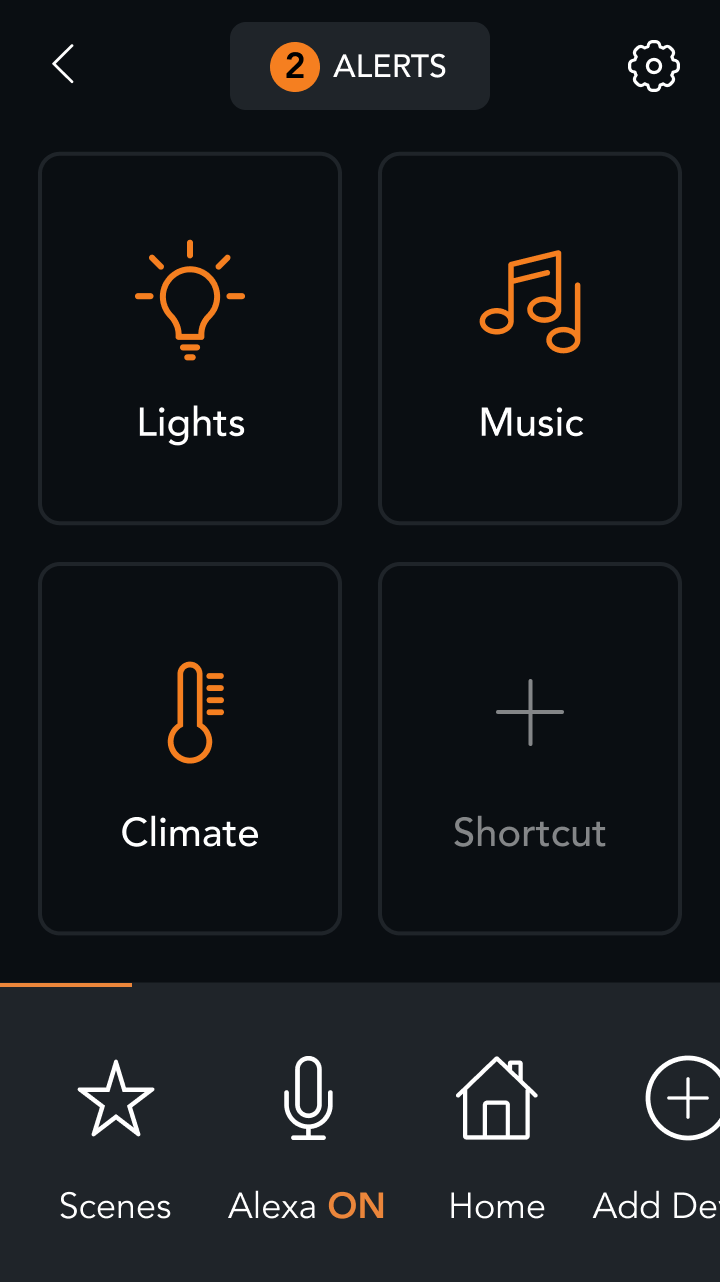 .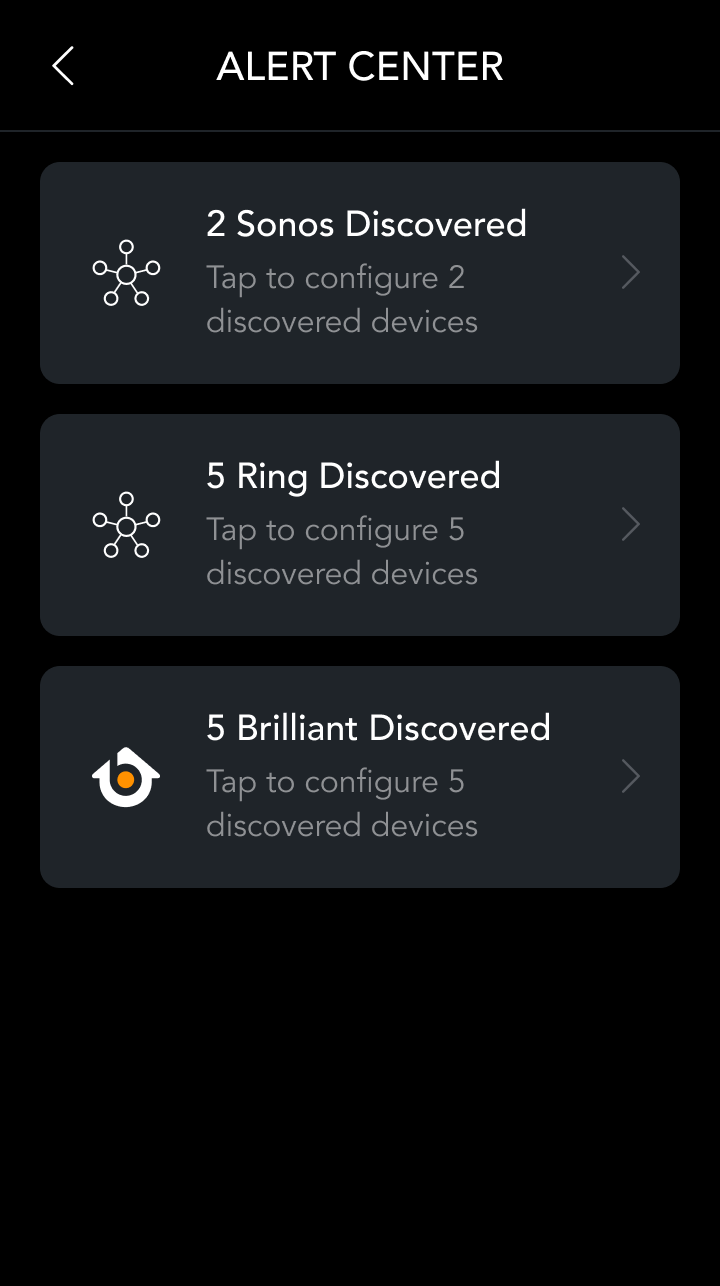 Sonos Support via Airplay
You will have full control of the music that is played on Sonos via Airplay through your Brilliant Control(s), which also includes track information displayed on the Now Playing screen and widget.
Other Updates
Minor bug fixes and UI improvements