It is possible to install Brilliant in "3-way" or "multi-way" configurations, where more than one switch controls the same light. To learn more about it, read below.
What is a "Multi-way" Configuration?
A "3-way" switch makes it possible to turn the power on and off from more than one location. "4-way" switches are added when there are three or more locations. A "multi-way" switch is a "3-way" or "4-way" switch, meaning that the same lights can be controlled from multiple locations.
If you have a multi-way switch and plan on using a Brilliant Smart Dimmer, you will need to replace the entire setup with other Brilliant Smart Dimmers or Brilliant Controls. To see how to properly install your switches, we highly recommend walking through the installation in the Brilliant Mobile App or see our diagrams below and a step-by-step guide on how to do this.
3-Way Wiring Diagram (all Switches)
3-way w/Control Wiring Diagram
3- Way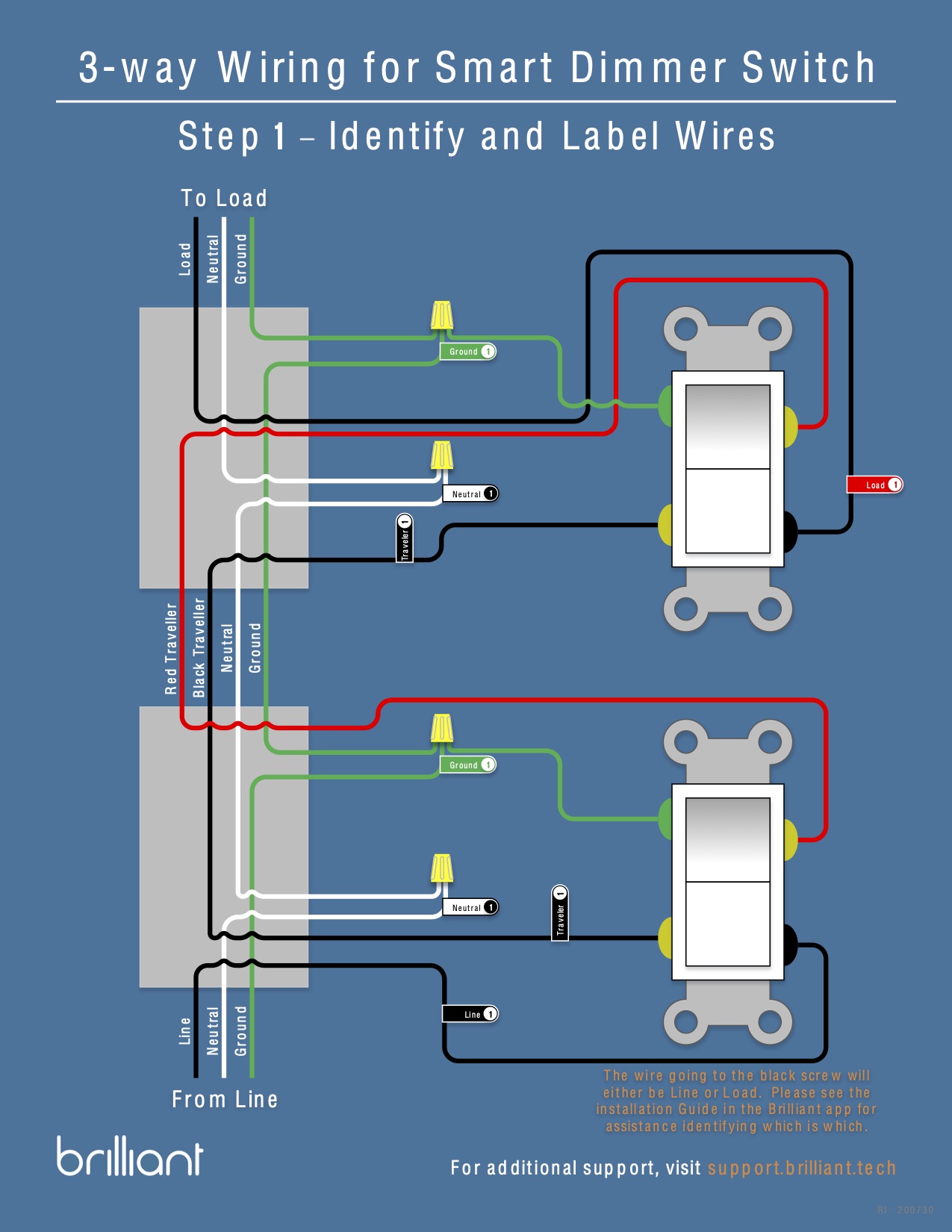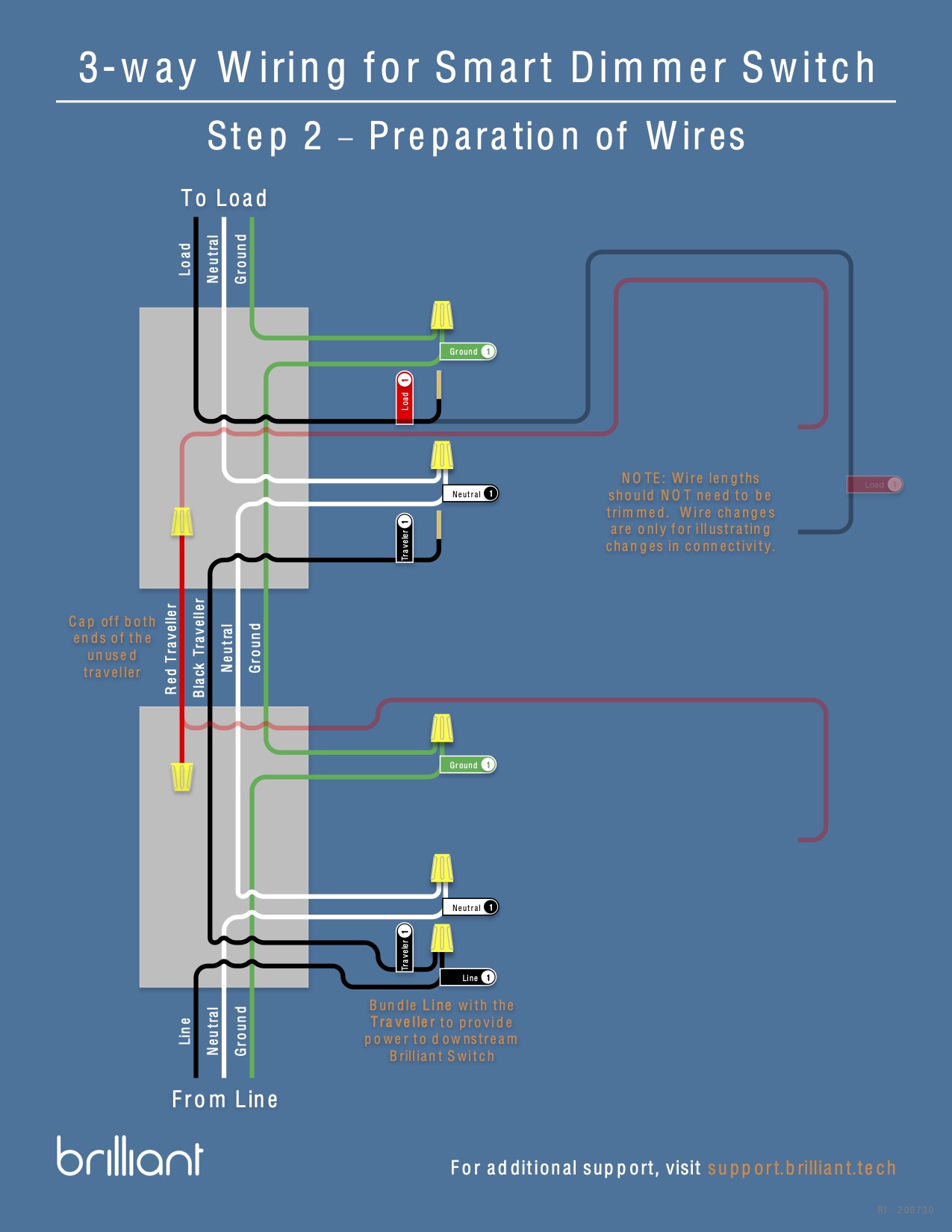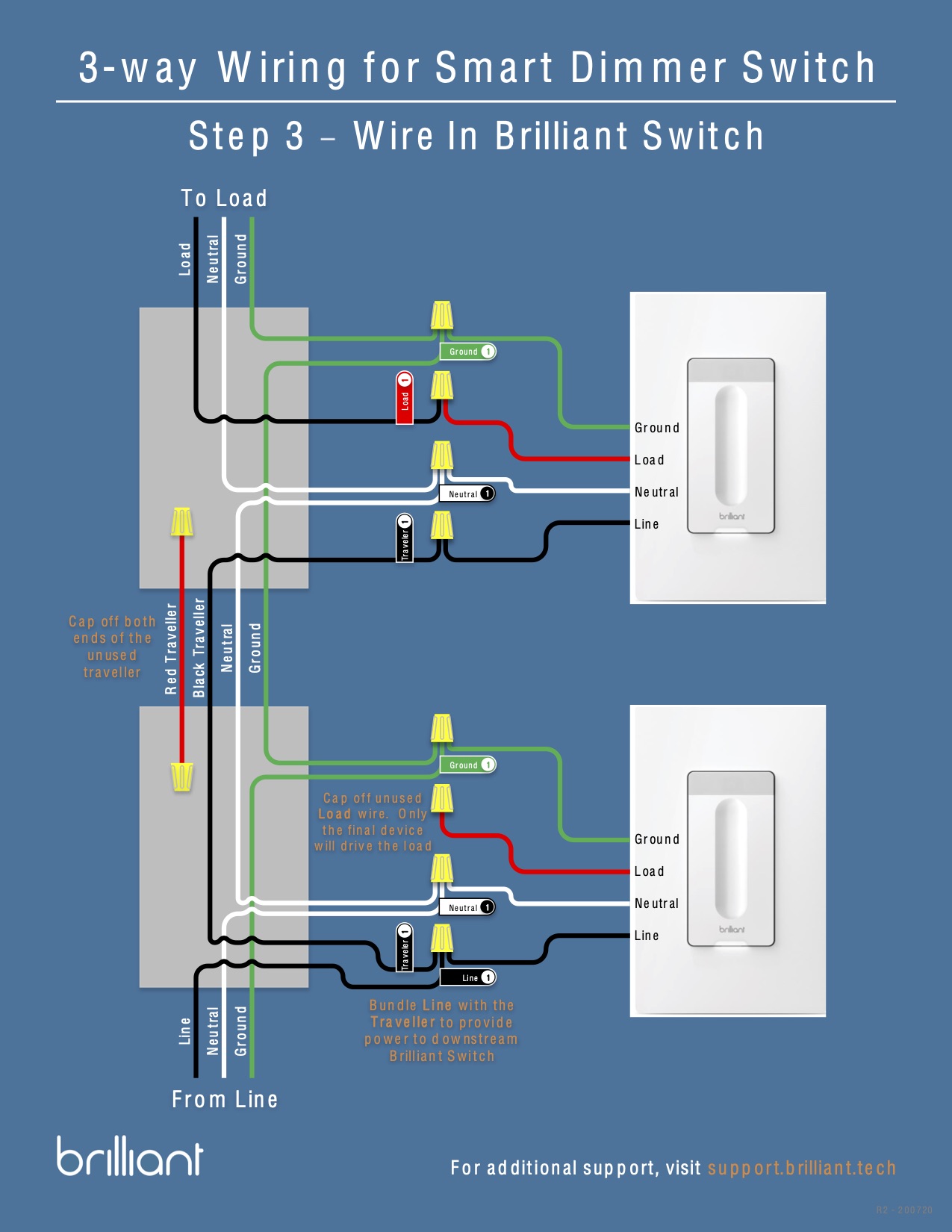 3-way w/Control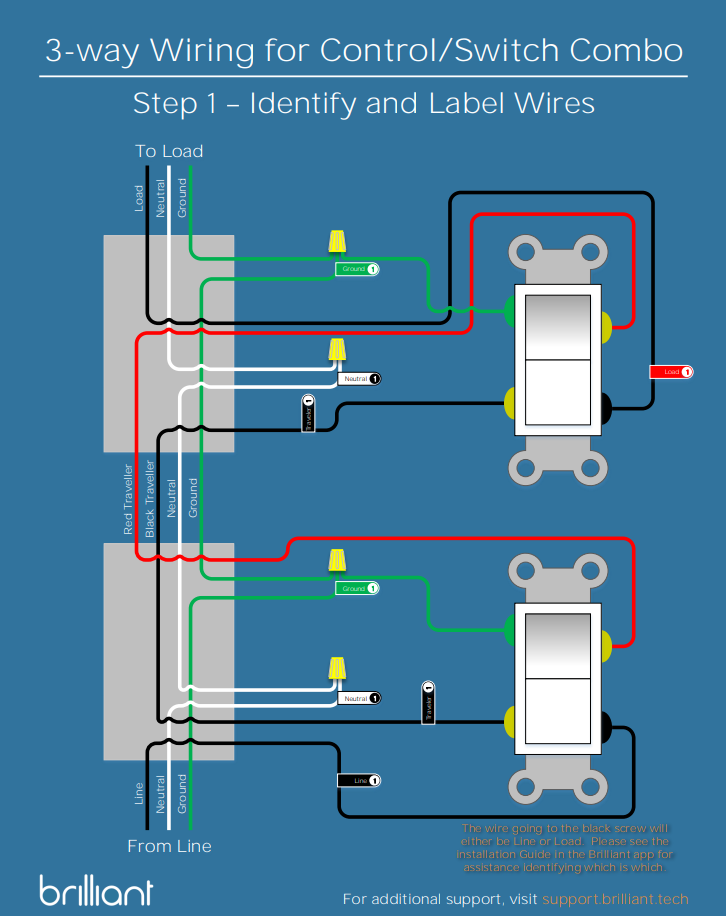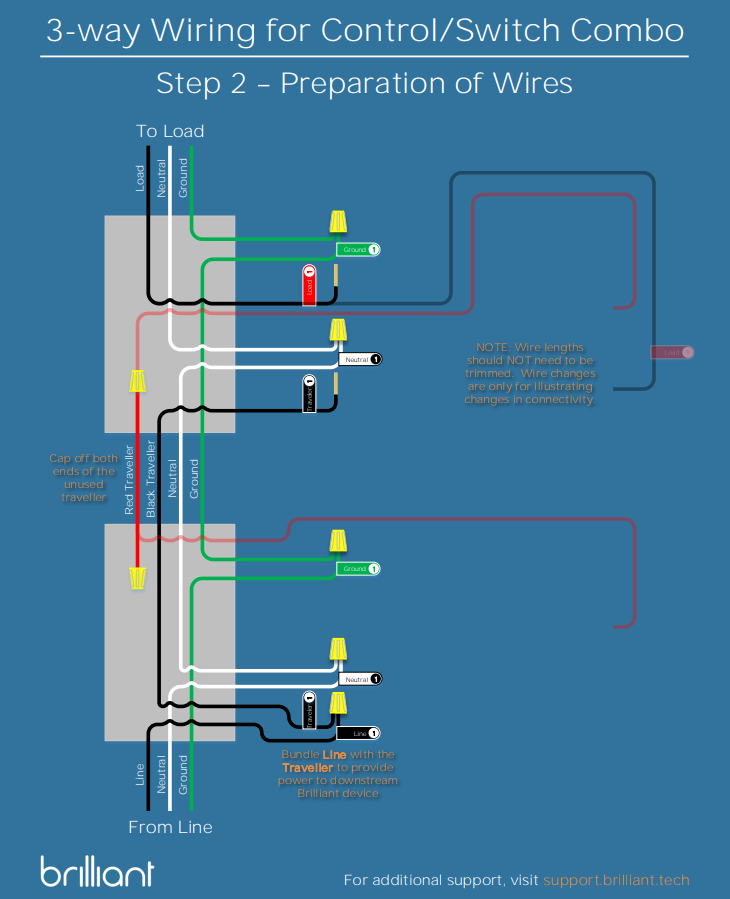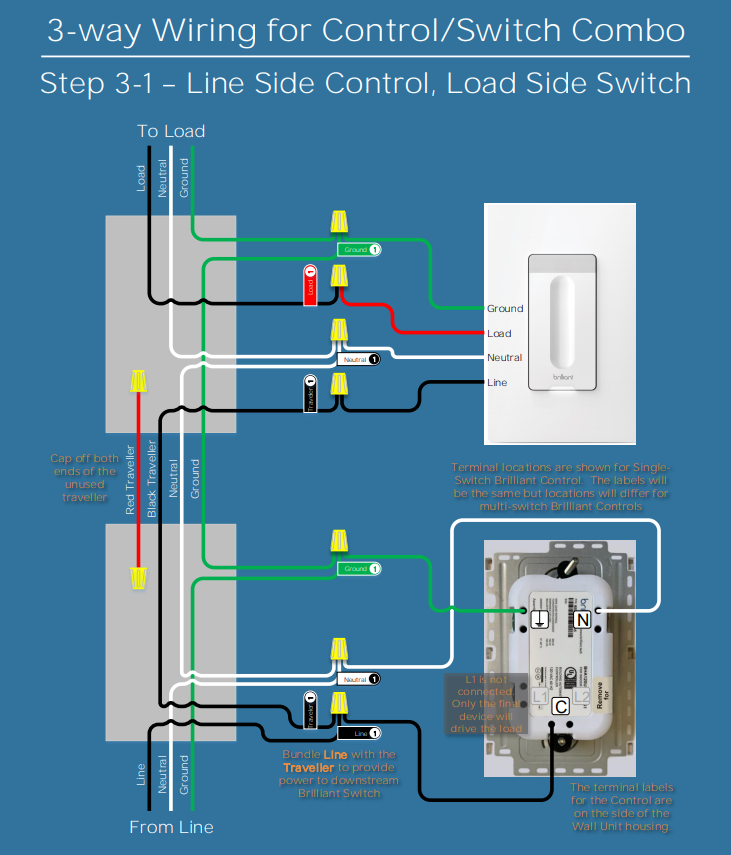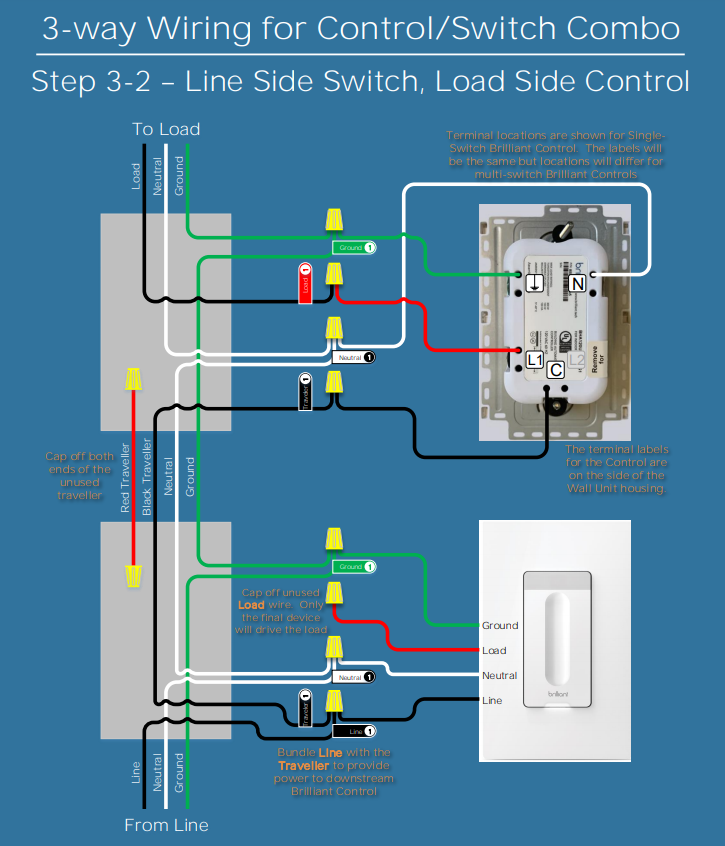 4+ - Way