Released with v20.09.02
Show the current weather on your lock screen by enabling the Weather Widget on your Brilliant Control. Tap on the widget for more information about your local weather. Please note that a zip code is required to use this feature.
Note: U.S. Only
Go to Settings
Go to "Display" settings
Go to "Lock Screen" tab
Find "Display Weather"

Follow instructions to show the Weather widget on the Lock Screen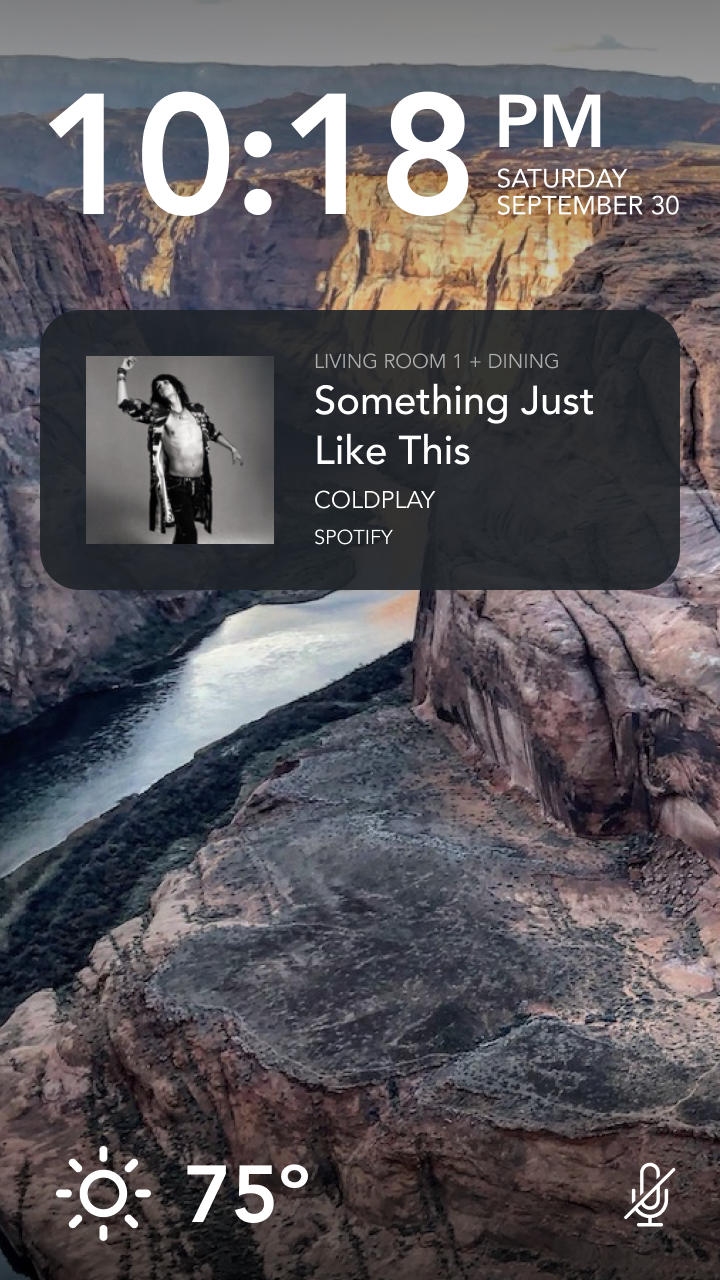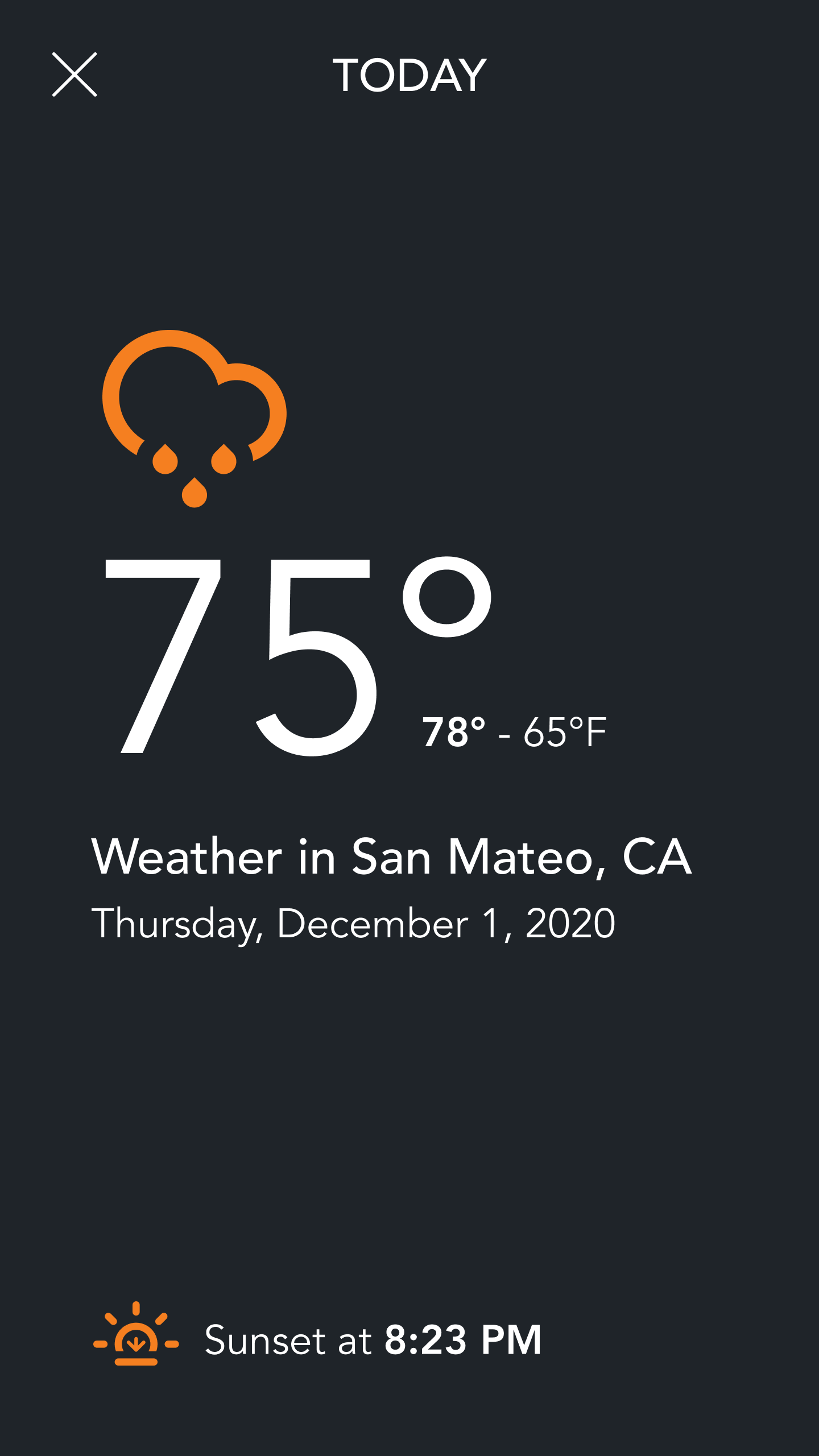 Having trouble seeing your Weather Widget?
Be sure to check that your Home Location has been added to your Brilliant Control.
Home Screen > Settings > Advanced > Home Settings
If you have configured your Home Location and toggled on "Display Weather" on your control, it is possible that the National Weather Service is unavailable at the moment. Please allow them time to resolve any issues and provide Weather information once again.