Sunset & Sunrise for Display, Motion, and Alarms
Select Sunrise or Sunset as an option for time for your Display Settings, Motion Settings, or Alarm on your Brilliant Smart Home Control. Click here for more details.
Example below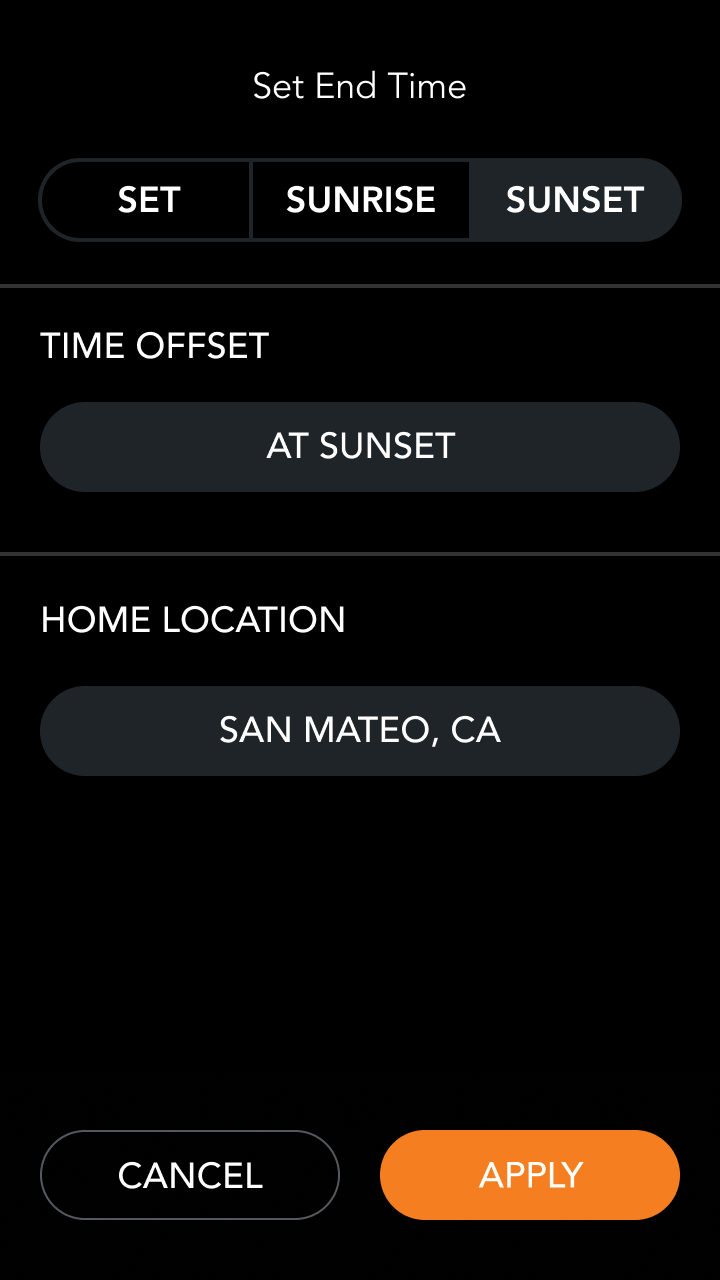 Brilliant Smart Dimmer Switch: Motion Occupancy Sensor
With this release, we will enable the Brilliant Smart Dimmer Switch to turn ON lights based on motion being detected by the switch.
This means that the Dimmer Switch will fully function as an Occupancy Sensor, triggering lights to turn ON automatically upon the detection of motion and turns the lights OFF automatically soon after an area is vacated.
See more details here.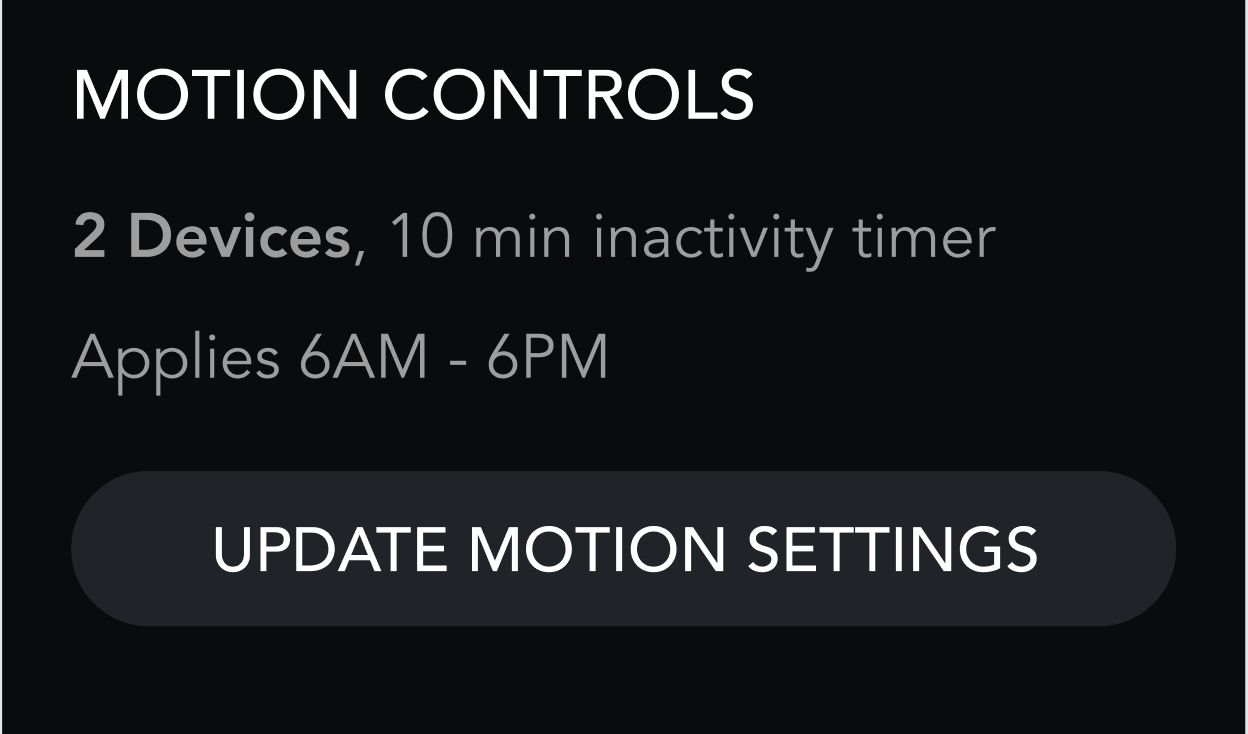 Required Software Versions: Your switch and control must be on the following software versions to be available.
Switch Firmware: v20200923 or above
Control: v20200930 or above

Other Updates

Various bug fixes and performance improvements.