When you first create a profile on the Brilliant Mobile app, you will be asked to generate a 4-digit pin code. This pin code can be used to access your Brilliant mobile app.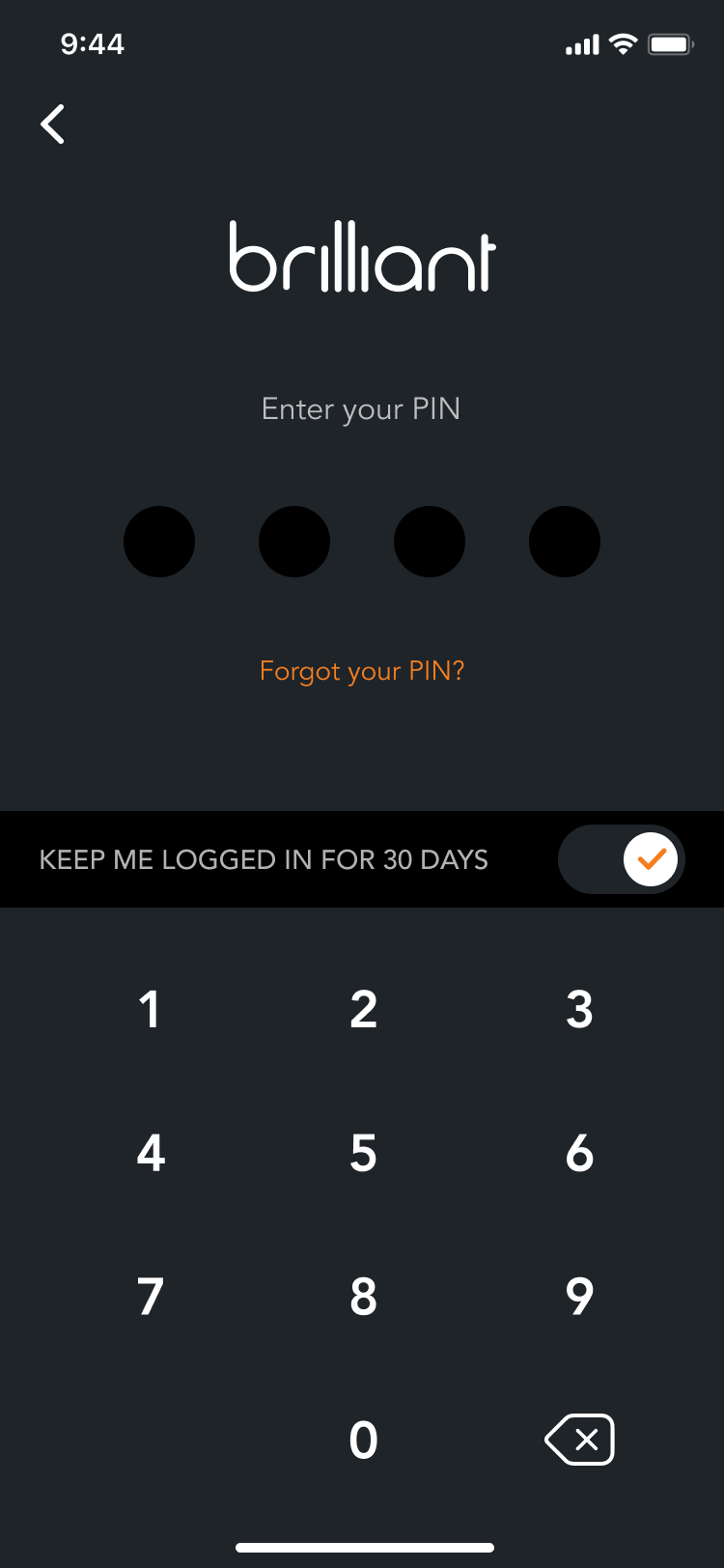 You can choose to enable the option to save the pin for 30 days which will allow you to access your Brilliant Mobile app without entering your mobile pin. If you disable this option, you will be required to enter your mobile pin each time you access the Brilliant mobile app.
Change your Pin

The following instructions will show you how to change your mobile pin:
Note: Please be prepared to enter your current mobile pin. It is required to change your pin.
Go to your Brilliant Mobile app
Tap the settings icon in the top left corner
Tap "Profile Settings"
Tap the pencil icon next to "Change Pin Code"
Enter your current mobile pin
Enter your new mobile pin
Re-enter your new mobile pin
Forgot your Pin
If you forget your mobile pin, you will no longer be able to access your Profile and Brilliant Home.
Please tap on "Forgot your PIN?" on the lock screen and follow the instructions. You will be asked to log out and create a new profile.