Pinning Devices to the Home Screen
You can now pin shortcuts for specific devices to your Brilliant Control's Home screen! These shortcuts will allow you to easily access and control devices that you use frequently.

Device shortcuts also display info for you to quickly determine a device's state directly from the Home screen.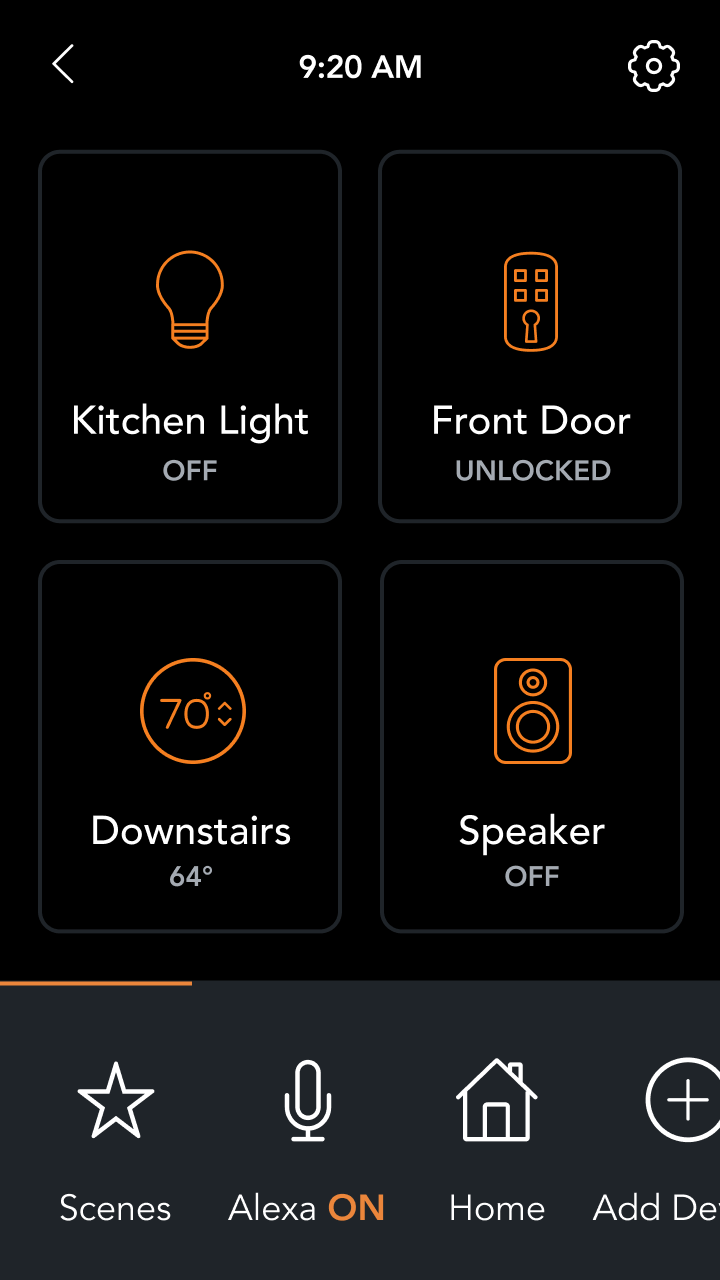 Saving Password-Protected WiFi Networks
Your Brilliant Control will now automatically store credentials for all successfully joined password-protected WiFi networks.
If you try to reconnect your Control to a previously joined password-protected WiFi network, your Control will automatically connect using the stored credentials without requiring you to enter them again.