Add a new Scene

With Scenes, you can control the devices in your home through touch, voice, or at a specific time. For example, you can "Wake Up" your home to fade in the lights, and play some music for your kids. In other words, a Scene is a group of actions that are connected to each other.
First, tap on the Scenes button at the bottom of the display. Then, tap Create New Scene. Start by naming your Scene and choosing a picture.
When you "Add New Action," you'll start by choosing the name of the room, the device that you want to control with the scene, and what you want it to do. For example, you can select music to play on your Sonos.
Next, select whether you would like the action to start at a specific time. For example, you can start the action at 7:30am, every day, all year.
Once you've entered the actions for a Scene, tap on Done and you will see it on the Scenes menu. Your Scenes are shared with other Brilliants in your home, so you can control them from any room in the house.
Copy an existing Scene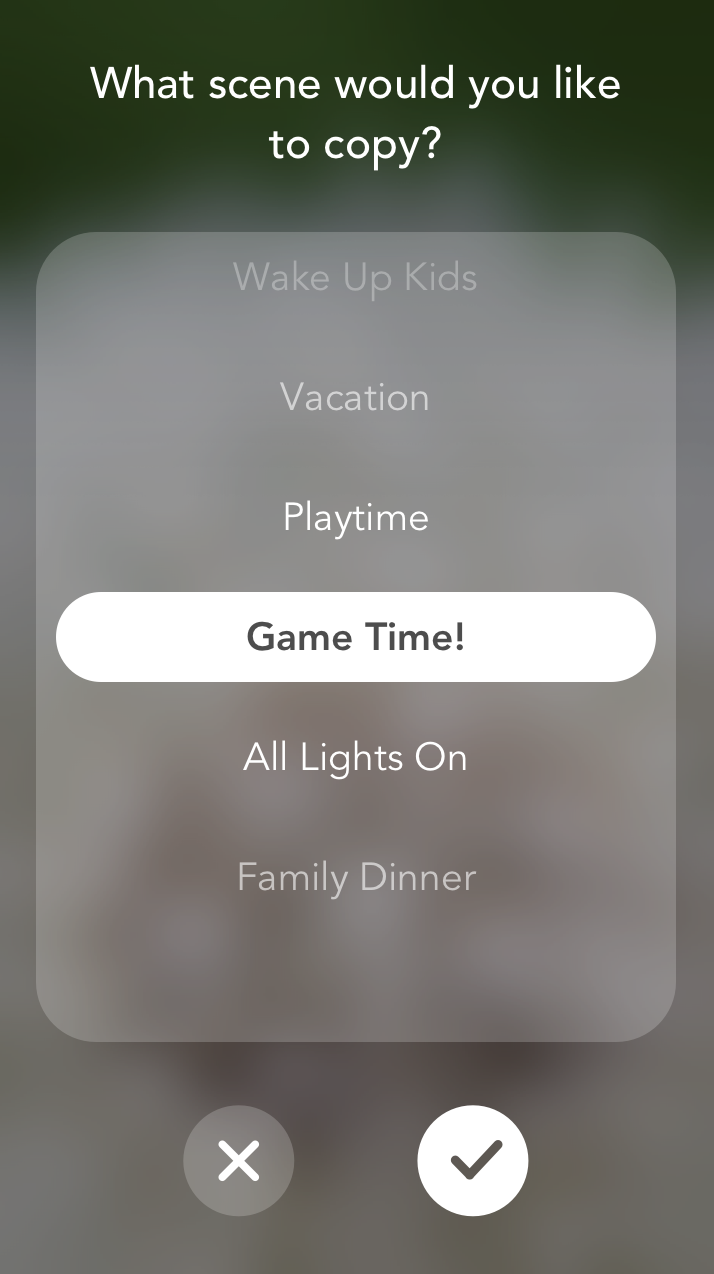 After you've tapped on "Create New Scene" and named your Scene, you can choose to copy an existing scene, which will allow you to copy the actions from a scene to create a new one.
Once you've selected the scene you would like to copy, you can edit the new one by tapping on the pencil icon to change the actions and timer.
Capture current settings
The option to "Capture Current Settings" will find all of the known devices and levels for a room, or the whole house. It is a way to quickly add actions with the current settings of the house when you are creating a new scene.