TP-Link Kasa Integration
You will now be able to control TP-Link Kasa lighting, light switches, and plugs with your Brilliant Control(s). For more information and set up instructions, see here.
TV Support in My Sonos
Once you have configured a TV source to your Sonos app, you will be able to select these device types in My Sonos on your Brilliant Control(s).

Updated Sonos User Experience
Sonos grouped speakers are now collapsed behind a dropdown menu, which can be expanded to show the individual Sonos devices that belong to a group. When you enter a screen with a list of devices, it will be default collapsed so you can easily navigate amongst your Sonos groups.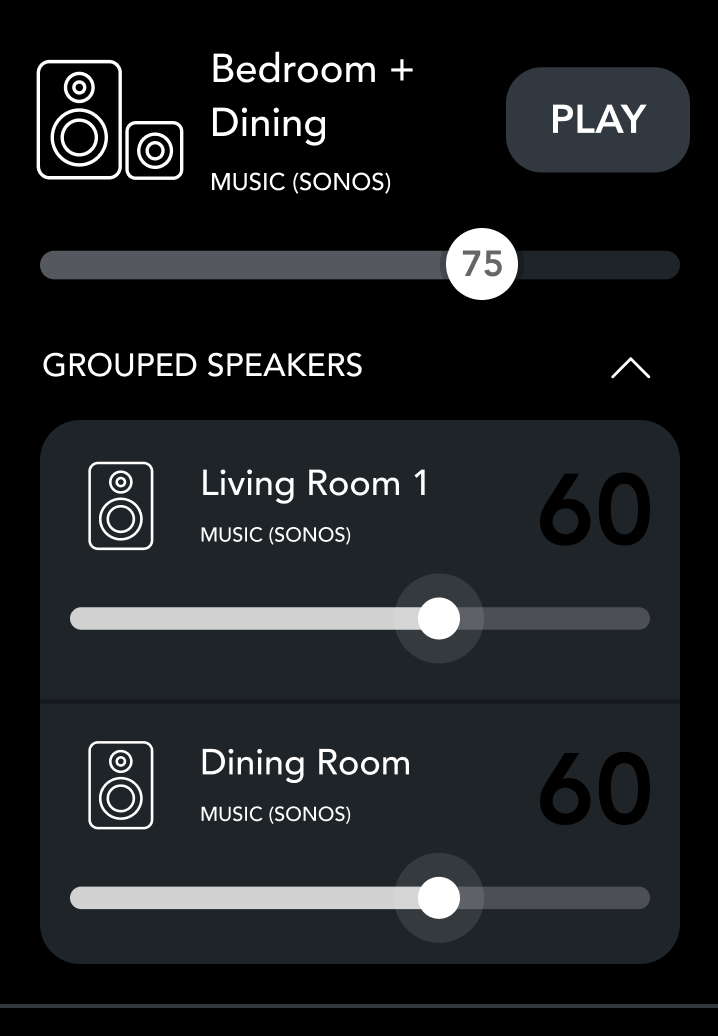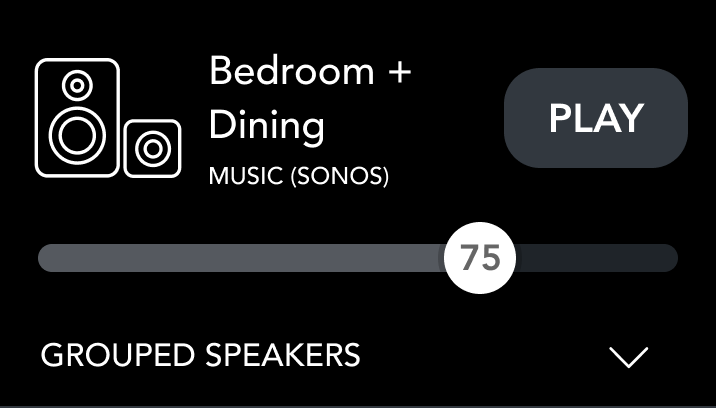 Other Updates
Rooms are now listed in alphabetical order
Home Screen Tile appearance update.

Minor updates and bug fixes