How will the updates work?
The Brilliant mesh network will be updating your smart dimmer switches within a 4-6 hour period. During this period, you may experience the following limitations as you use your smart dimmer switches:

Scenes that include devices above will not execute fully. Double Tap gestures may not execute as intended.

Remote adjustment of these devices during this time will not work as intended. This includes from the Control or Mobile Apps.

Sliders that have been reassigned (like in your multiway circuits) will not work as intended.

Brilliant Controls will not be impacted.

Alerts will be shown to notify you before and during the process.
When an update is scheduled
Updates may be scheduled for the Brilliant mesh network within your home and you will be notified in the Alert Center.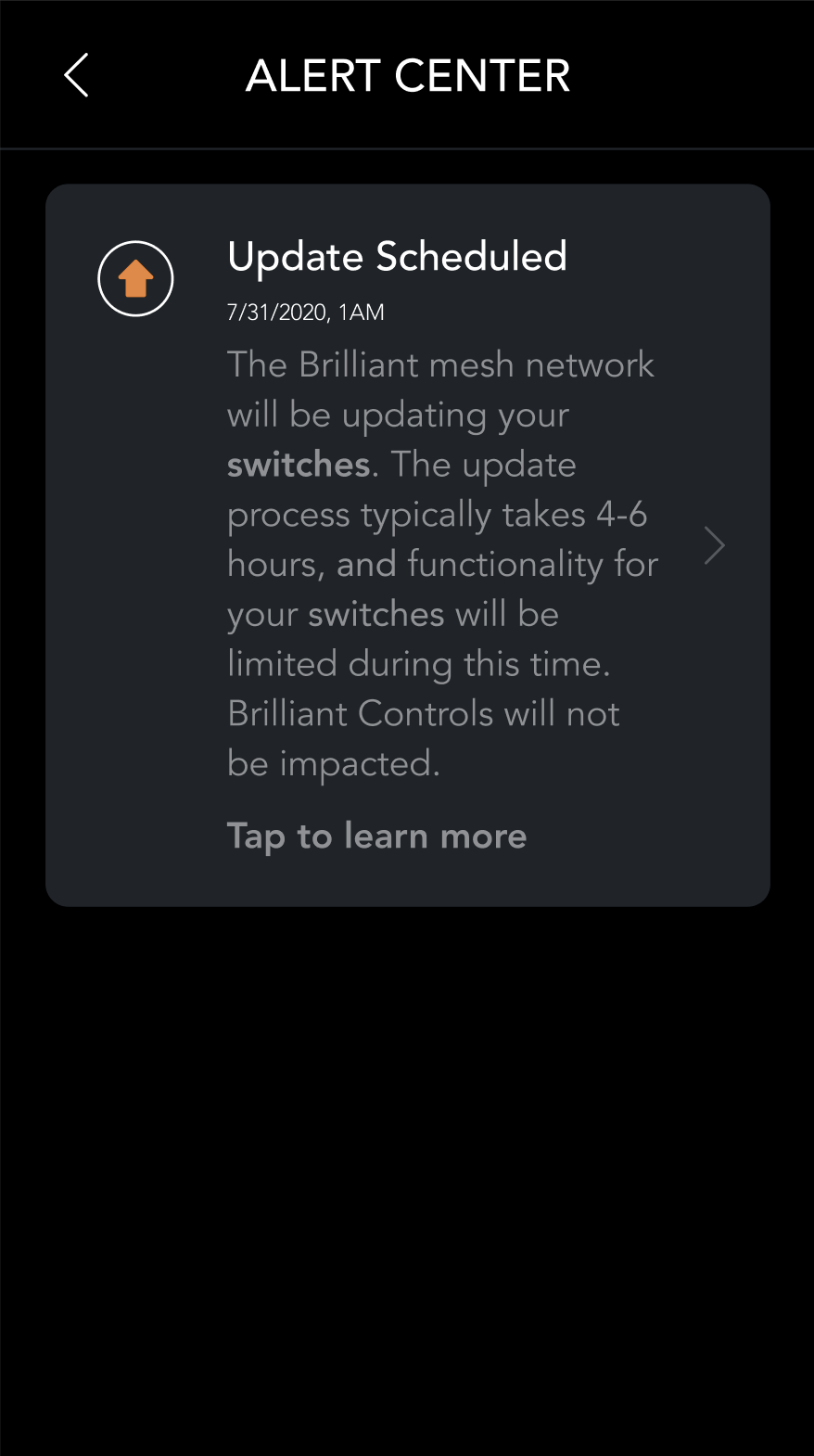 .

Manually Initiate an Update
Initiate a manual update for your mesh network from either the update scheduled alert or from the Settings > Connectivity > Updates menu.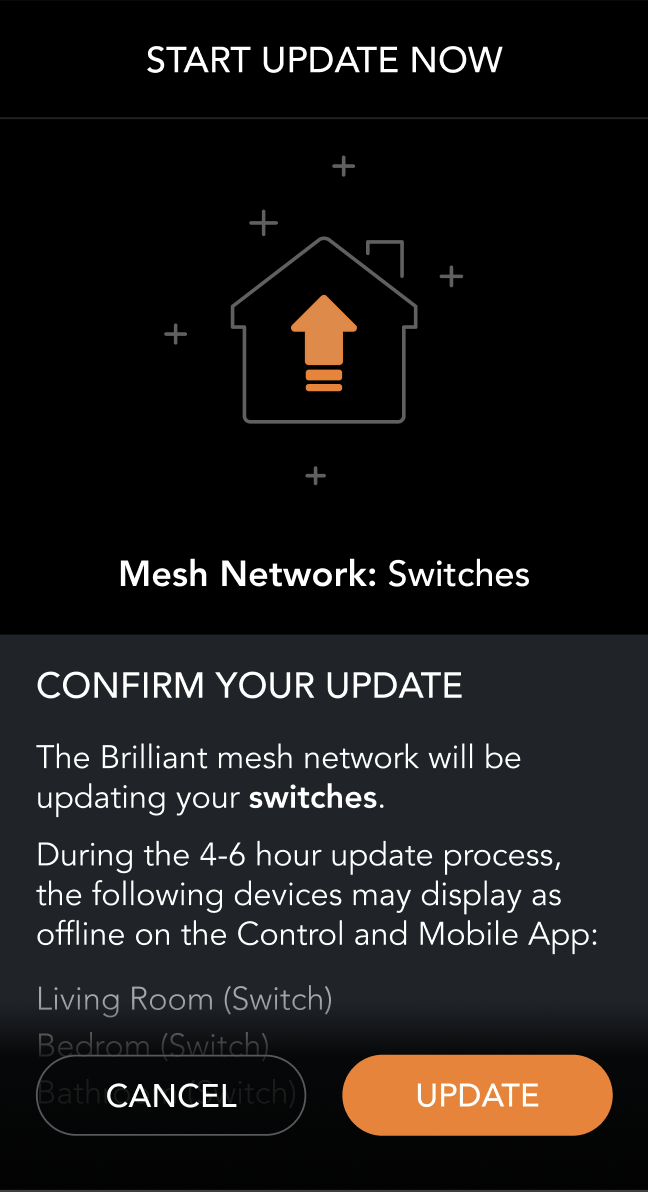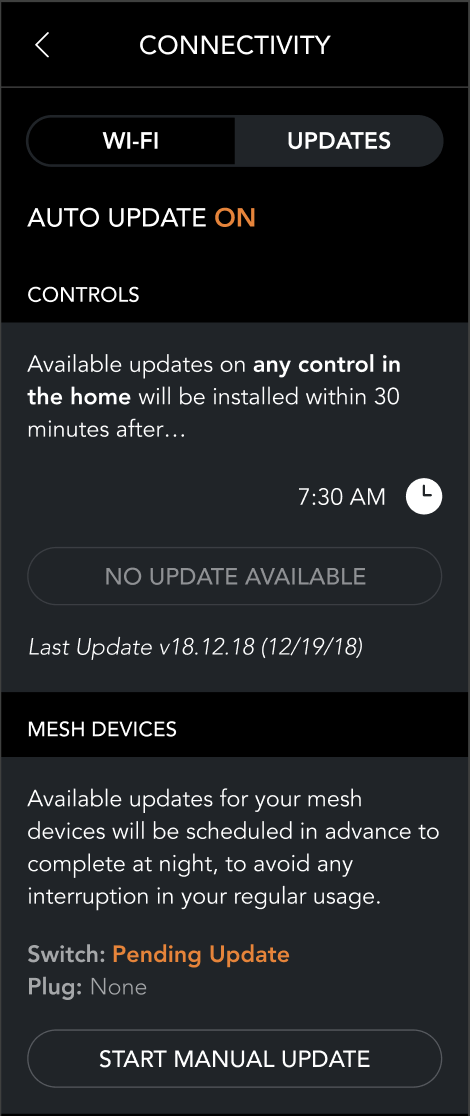 When an Update is in Progress
You will be notified that an update is in progress within your home through the Alert Center.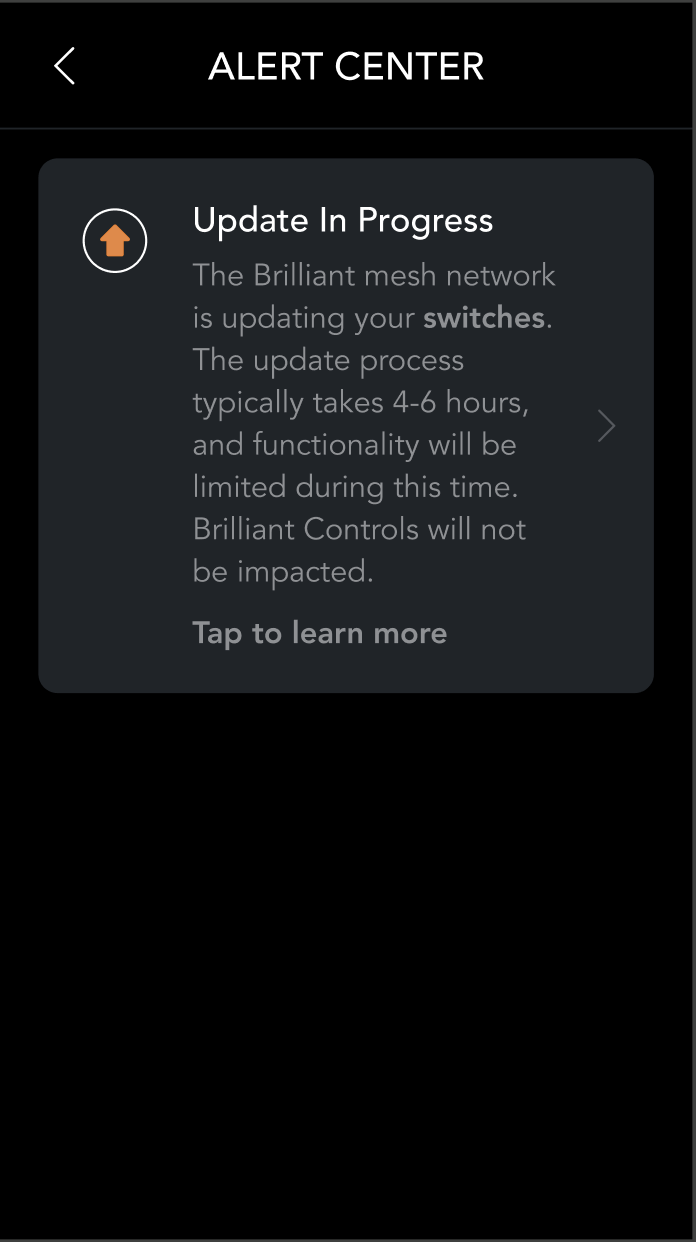 .