Notifications when someone rings your Ring doorbell
If someone rings the Ring doorbell, we will display a notification on the Brilliant Control that will allow the user to do one of three actions: 
Talk: Talk to a person on the other side of the Doorbell
Lock/Unlock Door: Lock or unlock a smart lock that is connected to the Brilliant. Note that supported smart locks are denoted on the Integration Support page
Dismiss: Dismiss the Notification
Any of Ring's doorbell's are supported (hardwired or battery powered) but we do not yet integrate with any of their other accessories.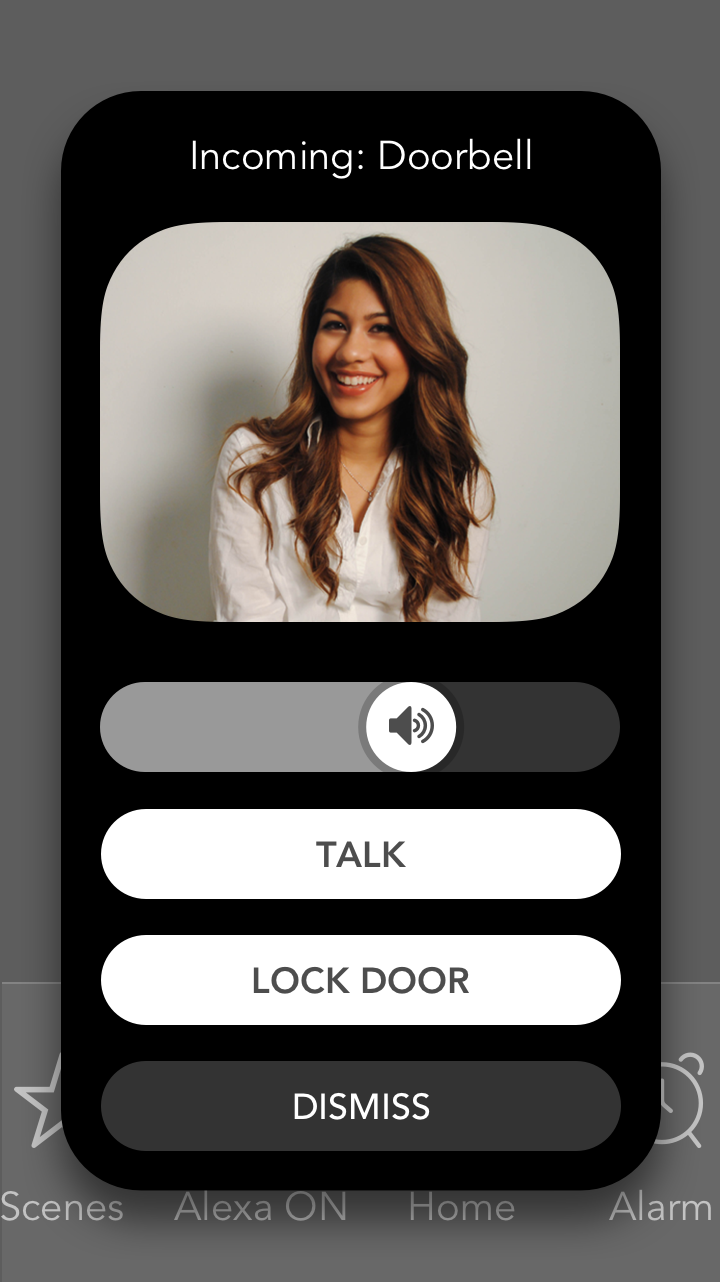 Finding Ring Devices* in your Home
During your setup of adding your Ring device* in your home, you assigned it to specific rooms. 
Please visit that room to find it. Currently, we only support interaction with your Ring device when there are notifications from a person ringing the doorbell. 
Setting up your Ring Device* with Brilliant
Before you begin set up, make sure your Ring Device* is set up through your Ring app first and connected to the same Wifi as Brilliant.
Tap "Home". 
Choose a room. 
Tap "Add New Device".
Tap the option with "Ring".
Follow the instructions on the screen to log into your Ring account.
Follow the remaining screen setup instructions and note down which room(s) you have added the Ring device to. 
* Ring Devices supported are denoted here